Zuckerberg says WhatsApp is "more private and secure" than iMessage
The businessman also referred to a series of WhatsApp security advantages that "iMessage does not yet have".
Mark Zuckerberg, president of the American social networking conglomerate Meta (qualified in Russia as an extremist organization) criticized Apple's messaging application, iMessage, on Monday, assuring that it does not offer privacy to its users.
"WhatsApp is much more private and secure than iMessage, with end-to-end encryption that works both on iPhones and Android, including group chats," the businessman wrote on his Instagram account (owned by Meta).
With his message, Zuckerberg shared a photo of a huge WhatsApp ad in New York City, where the company, in addition to positioning itself as a provider of privacy, jokes around with the famous blue and green iMessage bubbles, which differentiate messages sent from an iPhone and an Android device to reflect the lack of interoperability
between both systems.
The businessman also referred to other security advantages of WhatsApp that "iMessage does not yet have". "You can also set all new chats to disappear at the touch of a button. And last year we introduced encrypted backups
from end to end," he said.
Apple has faced various criticisms in the past in relation to iMessage, mainly for continuing to resist providing the iOS operating system with the service of RCS messaging (Rich Communication Services), a modern alternative to SMS that would facilitate the exchange of information with Android users.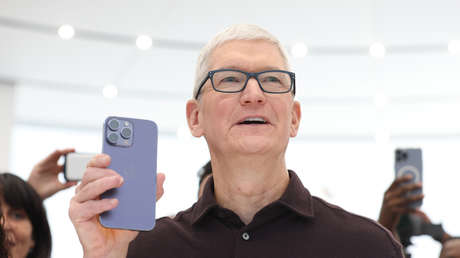 Regarding this lack of compatibility, Google has also been pressing the company located in Cupertino. In August, the main subsidiary of US-based Alphabet launched a website outlining its rationale for adopting "modern text messaging standards." However, the strategy seems to be unsuccessful, and despite the benefits of RCS technology, Apple has proven to have no interest in implementing it, apparently, because such technical difficulties help sell more iPhones.
Craig Federighi, Apple's senior vice president of software engineering, assures that facilitating communication between the two platforms would only serve so that "families with iPhones give their children smartphones with Android".