In Colombia, two moments collected by the media marked the day before. In one, a group of protesters from the Emberá indigenous people staged violent acts, on Wednesday afternoon, in Bogotá, and in another, a delegation from this ethnic group spoke with the Colombian president, Gustavo Petro, on the night of that same day.
But before both situations, there was a big parenthesis. For decades, the members of the Emberá communities have suffered and denounced, without receiving a response, the state abandonment of their ancestral territories and the unfulfilled agreements of the Government, in the midst of the poverty, forced displacement, massacres and the recruitment of minors by armed groups.
Last Wednesday, the media profusely spread the riots, which had the Colombian capital as their epicenter and that they left more than 20 people injured. From 2018, groups this ethnic group They have moved to Bogotá to flee from death and hunger.
The long Emberá pilgrimage
From 2018 the situation has become more complex between the ups and downs of negotiations and partial agreements with the Mayor's Office of Bogotá and the Government, without reaching a comprehensive solution.
In their pilgrimage through the capital, hundreds of Emberá Chamí and Katío have had to settle in the Third Millennium Metropolitan Park, in the center of Bogotá, and in the Enrique Olaya Herrera National Park, just 4 kilometers away, where they arrived on 29 September 2022.
The Emberá diaspora has been the victim of discrimination, stigmatization and aporophobia on the part of the inhabitants of the capital and the press, which classifies it as invasive and violent.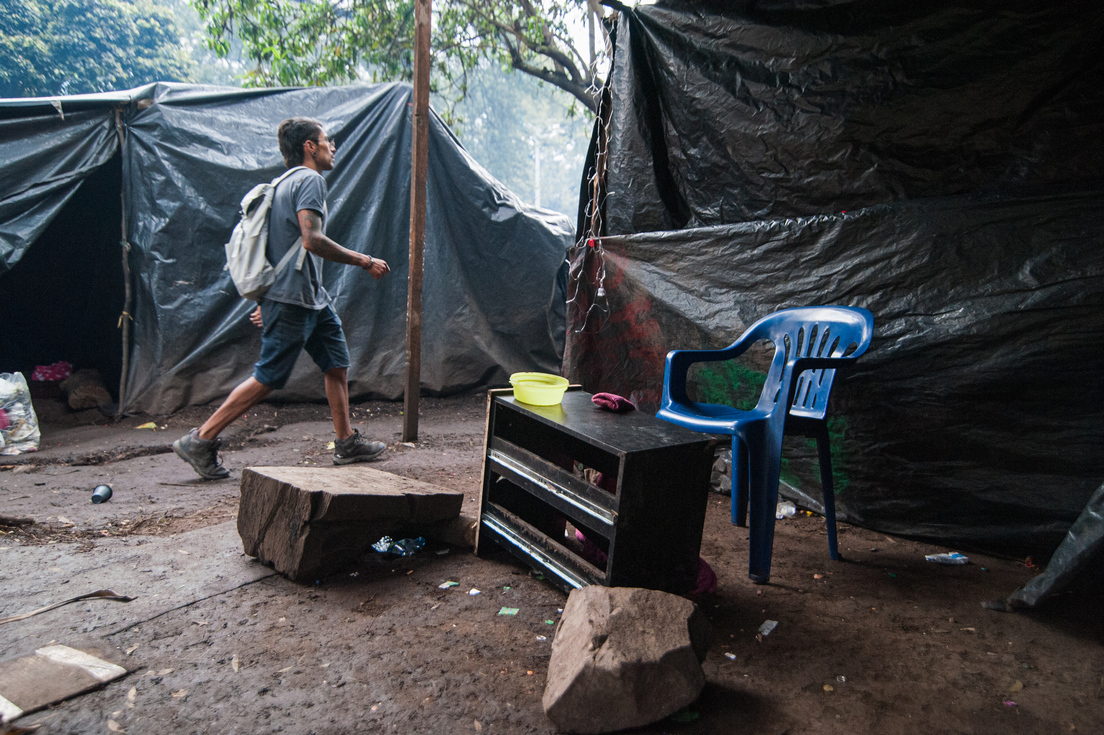 As an example of the precariousness and the few security guarantees they have in the city, last April, members of this indigenous community blocked the street to report that a taxi driver had run over a minor. The Mobile Riot Squad (Esmad) arrived at the scene to break up the protest and clashes broke out in which 30 people were injured, most of them women and children.
In May past, after spending eight months in the National Park, where they lived out in the open in improvised 'cambuches' covered with plastic bags, they agreed to settle in the Comprehensive Protection Units (UPI) of Florida and La Rioja, according to the Victims Unit.
The situation in these shelters, which at first would be temporary, has become unsustainable over the months. It is calculated that 21 people, most of them children, have died in these places due to the lack of medical attention and the deplorable conditions in those found.