WHO changes cholera vaccination strategy amid 'serious' vaccine shortage
So far this year 29 countries have reported outbreaks of the illness.
The World Health Organization announced this Wednesday that it is suspending the application of the traditional vaccination scheme against cholera, which consists of two doses, due to the "serious state" of the vaccine reserves. The measure has been taken at a time when outbreaks of the disease have appeared in several countries.
In this way, from now on only one dose will be administered, which will allow send the drug to more countries. "The one-dose strategy has been shown to be effective in responding to outbreaks, although evidence on the exact duration of protection is limited
and protection appears to be much less in children," the agency said in a statement. On the other hand, administering one dose will allow more people to be vaccinated and protect them in the short term.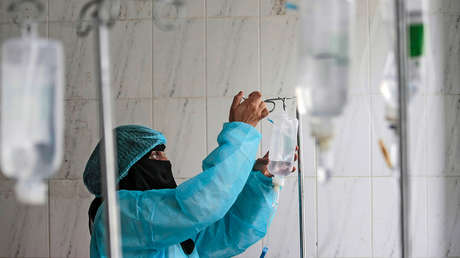 "It is a short-term solution, but to alleviate the problem in the long term Urgent measures are necessary to increase the global production of vaccines
", the document indicates.
Since the beginning of the year, cases of cholera have been reported in 29 countries, some of which have recorded large outbreaks. The WHO warns that more massive outbreaks are expected in the future "due to floods, droughts, conflicts, population movements and other factors that limit access to clean water."