Travelers inadmissible by the Mexican immigration authorities may remain for hours or days in the so-called "rejection room" of an airport in Mexico, incommunicado and without knowing why they are there.
The complaints about the conditions of the "retention" sites of Colombians and people of other nationalities in air terminals, such as those in Mexico City or Cancun, are not a new issue. However, they have become relevant in recent days, after images of these places where the rights of passengers are allegedly violated.
After the numerous testimonies that account for alleged mistreatment received in that place, the Colombian Foreign Ministry reported that it agreed with the Ministry of Foreign Affairs of Mexico to hold a " work table " the next 24 of October "on sensitive matters of a migratory nature of interest to both parties."
According to Bogotá, so far this year 21.829 Colombians have been inadmissible in Mexico, a figure that triples that of 2021. Likewise, 68 complaints have been registered for cases of alleged mistreatment in Mexican air terminals.
This situation coincides with the increase recorded so far in migrants heading to the US, and passing through Mexican territory, in the context of the complex world economic and social situation.
What is known about the "rejection room"?
Since 2021 Accusations about "the rejection room" have become more frequent, to which the people not admitted by the Latin American country, without being informed about the reasons for the decision. There they must wait for the airline that took them to have a seat available to return them to their destination. This can take hours or days.
Recently, the media and networks have spread the experiences of well-known figures in Colombia who have had to stay in those rooms or "waiting rooms", such as they are called by the Mexican authorities.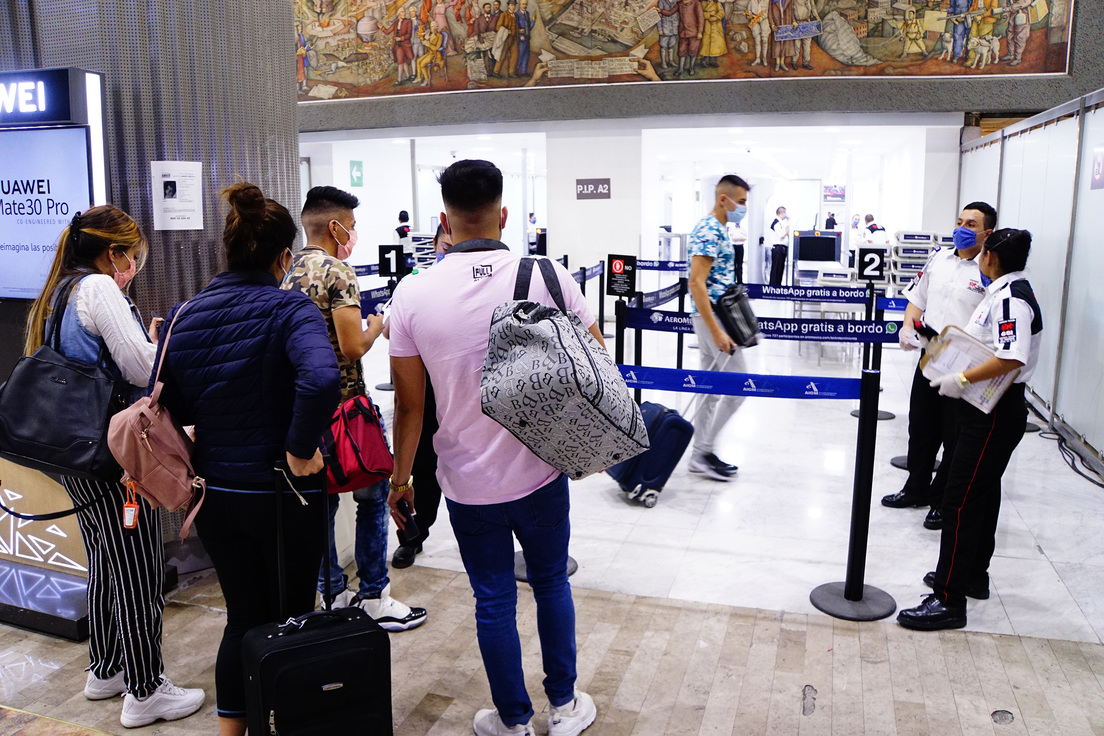 Pablo Rabelo, Colombian traveler and lecturer YouTuber, recorded a video inside one of those spaces while he was there. In his opinion, several points of the human rights booklet for migrants in Mexico are violated in this area, such as access to information, representation and decent conditions.
How is it inside?
Rabelo classified the room as "infamous". " In this place people go hungry and suffer from overcrowding", he asserted in an interview with Semana.
The content creator, who moved to Mexico because he had been invited to give a conference in the state of Oaxaca, he was not admitted. He had thought that because he had a US and Canadian visa he could enter Peru without any problem, which was not the case
The 'youtuber' made a recording of his stay in 10 hours in the "rejection room" of the Benito Juárez International Airport, in Mexico City.
The images show a windowless room full of cabins with thin mattresses, without sheets or blankets.
"The rejection room": That's right the inhuman way in which Colombians not admitted to Mexico are treated. It is a room inside the Mexico City international airport where dozens of foreigners, mainly Colombians, are detained daily. pic.twitter.com/vgVbYLL30B
— Last Hour Col (@ultimahorapp) October 12, 2022