The Police of the Nordic country warns that the weapons have also been found in Sweden, Denmark and the Netherlands.
Assault rifles and other types of weapons supplied to Ukraine in the framework of military aid could have made landfall in Finland, according to information available to the National Bureau of Investigation of the Nordic country (NBI, for its acronym in English), the national broadcaster Yle reported this Sunday.
"We have seen signs that this weaponry is already reaching Finland. Weapons supplied to Ukraine have also been found in Sweden, Denmark and the Netherlands ", Christer Ahlgren, supervising detective of the NBI According to intelligence data, organized crime is "very interested" in the weapons delivered to kyiv, he said.
"Three of the biggest biker gangs in the world , which are part of larger international organisations, are active in Finland. One of them is Bandidos MC, which has cells in every big city in Ukraine," he detailed.
In this sense, he emphasized that the existence of proven routes and connections create the conditions for smuggling, something that the local police are aware of. Likewise, Ahlgren warned that the organizations criminal networks have their networks in Finnish commercial ports." It is in everyone's interest to stop this," will face a smuggling problem.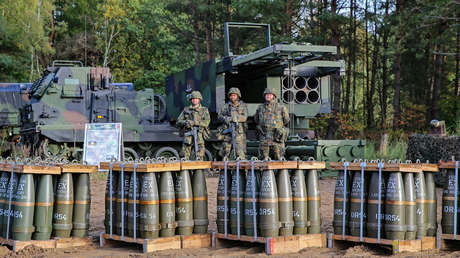 Meanwhile, the NBI refused to reveal more data on the whereabouts of weapons in Finland, while the investigation continues.
Alerts from Putin and from Europol
Russia's president, Vladimir Putin, warned this Wednesday about the "serious challenges " raised by the black market for weapons in Ukraine, given that cross-border criminal groups "actively participate" in their smuggling. "It's not just about small arms. Risks remain that criminals will obtain more powerful means of destruction, including man-portable systems of air defense, models of high-precision weapons", he warned.
In July of this year, the European Police (Europol) reported that the proliferation of firearms and of explosives in Ukraine could lead to an increase in arms smuggling in the community bloc through illegal trafficking routes and established online platforms. "This threat could be even greater once the conflict is over," they estimated.