US Marines suspend exercises in waves after an amphibious tank capsizes in California
This is the second time this year that operations are stopped due to an incident.
The United States Marine Corps has stopped some operations of its new amphibious combat vehicles after one of these armored vehicles capsized in waves during exercises that were carried out in California.
The incident occurred Thursday night at Camp Pandleton Marine Base. The three crew members of the vehicle did not suffer injuries, as detailed by the agency in a statement cited by AP.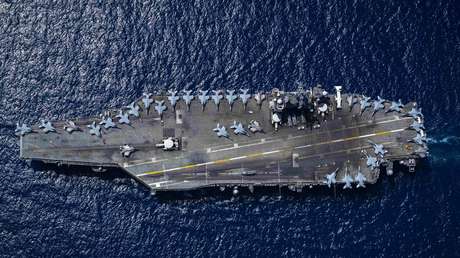 The military branch suspended all operations in wave zones, with the exception of tests, while The investigation of the alleged " mechanical failure " continues. Vehicles can still be used on land, in protected waters and in the open ocean.
This is the second time restrictions have been placed on the new eight-wheelers, after that one capsized
and another became non-functional in high waves during the exercises of the 16 of July. The suspension was lifted last month.
The new amphibious vehicles, designed to transport troops and equipment from warships to shore, are due to replace outdated amphibious assault vehicles, tracked, which are lighter and slower.
The sinking of one of these armored vehicles in July 2020 off the coast of San Clemente Island (California, USA) left seven marines and one sailor killed, a fact that the investigation attributed to
inadequate training , poor maintenance and errors of bosses.