The US ambassador in Seoul stated that the efforts of Washington and its allies in Northeast Asia are and should be aimed at reducing the nuclear threat in the region.
Despite the tense situation on the Korean peninsula and the missile launches by North Korea, Seoul will not obtain tactical nuclear weapons from the US or develop such an arsenal on its own, US Ambassador to South Korea Philippe told the Korea Press Center on Tuesday. Goldberg, quoted by the South China Morning Post.
"All this discussion about tactical nuclear weapons, whether it comes from the Putin, or [líder norcoreano] Kim Jong-un, is irresponsible and dangerous. I don't think an escalation in such threats or speculation will help the situation," the ambassador said, commenting on proposals from some South Korean politicians and researchers. He stressed that the US and its allies in the region need not focus on "increase the threat of nuclear weapons, tactical or otherwise, but address the need for the world to get rid of such weapons."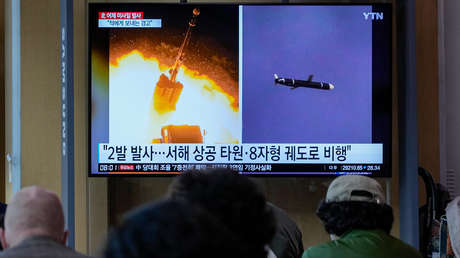 "Thus, our current work with our allies here [en Corea del Sur] and in Japan is to respond to those provocations and threats showing determination, but no one should question our commitment to extended deterrence," Goldberg added. Delving into this area, the diplomat explained that "extended deterrence means ica the protection granted by the US in all aspects, including nuclear", so "no one should have any doubts about this". He also affirmed that Washington maintains its commitment to the Nuclear Non-Proliferation Treaty, which seeks to prevent the emergence of new nuclear powers.
In addition, he encouraged China to play a restrictive role against North Korea. "While we continue to press Beijing to be the responsible actor on the world stage that it claims to be, we cannot trust China to play a supporting role in resolving regional and global challenges if its attitude persists," Goldberg said.
For their part, South Korean experts do not believe that it is possible to coordinate actions between Washington and Beijing to curb Pyongyang's nuclear program, given the global rivalry between both powers. "Relations between China and the US could not be worse. There is literally no room for the two sides to find common interests," said Cheong Seong-chang, an analyst at the Sejong Institute. Robert Kelly, a professor of political science at Pusan ​​National University, said China will not oppose "North Korea's nuclear tests."
This Tuesday, Pyongyang fired some 100 artillery shells into the Yellow Sea and other 150 in the East Sea. The projectiles landed in the maritime buffer zones between the two Koreas, designed to reduce tensions throughout the peninsula.