Ukrainian ambassador reveals his "secret weapon" to influence Israel
The diplomat's statements come amid Ukraine's attempts to obtain war material from Israel.
Ukraine hopes that the Administration of US President Joe Biden increases the pressure on Israel so that the country begins to supply military aid to kyiv, The Hill reported Sunday.
"The United States is
" to influence Tel Aviv.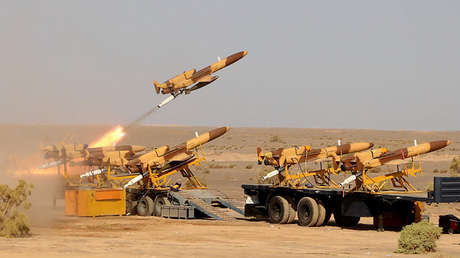 In addition, Korniychuk noted that relations with the Hebrew country have advanced in recent weeks " on some technical issues related to defence," including the delivery of an advanced system that warns of missile attacks. "This is a positive development and of course we expect more from Israel," he added.
Ukrainian authorities hope that Tel Aviv will adopt a clearer position regarding the Russian military special operation and support Ukraine. So far, the country has not yet imposed sanctions
against Moscow and has repeatedly refused requests from kyiv to supply it with weapons, specifically anti-missile systems.
kyiv believes that Iran's alleged supply of drones to Russia "will also convince Tel Aviv to help the Ukrainian side and supply it with air defense systems." Both Iran and Russia have dismissed the claims about the transfer of drones as false.
"Unfounded conclusions and unconvincing"
"The goal of Western colleagues is clear: they are trying to hit two goals at the same time, using an artificial pretext to put pressure on Russia and Iran," Russia's deputy permanent representative to the UN Dmitri Polianski was quoted as saying by RBC.
"Is there any need to comment on these claims made us and Tehran? I think not, since all this is nothing more than a set of unfounded
conclusions and assumptions not very convincing ," the spokeswoman for the Russian Foreign Ministry, Maria Zajárova, commented in this regard at one of the informative meetings in mid-October, local media.