Two departments go on strike called by the Bolivian opposition: what is the reason for the conflict?
In addition, opposition groups from La Paz, Tarija and Cochabamba are analyzing pressure actions.
The Civic Committee of the department of Beni, in Bolivia, announced a strike of 31 hours for Monday 24 of October, and thus joined his peers from Santa Cruz, who will take the measure indefinitely from Saturday, to demand that the Population and Housing Census be carried out in 2023 and not in 2024, as the Government intends.
The Executive of Luis Arce and the administration of Santa Cruz, bastion of the opposition, have not found ways of dialogue and the situation is tense with the passing of days.
The "civic" groups have given the Government until 21 of October to repeal the Supreme Decree 4760, which fixes the census for 2024, and they ask that the survey be done next year.
Last week , the president called for defeating the "coup adventures" of the "old right". The statements were made because the Santa Cruz Interinstitutional Committee, led by Governor Fernando Camacho, was one of the main promoters of the coup against Evo Morales in 2012.
Now, Camacho gave a period of four days to rescind the decree. And he blamed the ministers of Public Works, Édgar Montaño, and Government, Eduardo del Castillo, for possible acts of violence that may occur during the strike.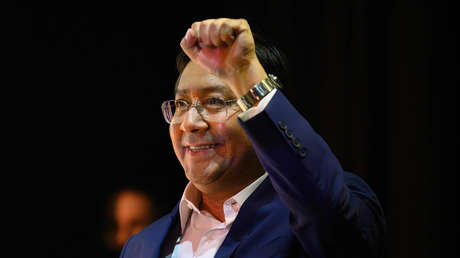 The days of protest will be accompanied by roadblocks, as reported by the organizations.
"Any confrontation that is being generated will be the sole and total responsibility of the president and his two ministers, who only seek confrontation and the violence that they can generate in this peaceful protest in our department," he said in response to the Executive's announcement that he will seek to unblock routes and streets.
In the departments of Cochabamba, Tarija and La Paz, the respective assemblies are also analyzing taking pressure actions, reported the newspaper El Deber.
The national government describes the claim as "whim" and has called the dialogue with the opposition sectors, but received no response. For this reason, the Deputy Minister of Communication, Gabriela Alcón, questioned the "intransigence" of the Committee for the Promotion of the Census of Santa Cruz, which is asked to demonstrate with technical arguments how to carry out the census in 2023, without compromising the quality of the data.
The last population and housing census was carried out in 2012 and accounted for more than 10 million inhabitants in the country.