Last week, Russian President Vladimir Putin proposed to create in Turkey the largest gas transportation hub for Europe.
The executive director of the Russian gas giant Gazprom, Alexei Miller, stated that all the gas volumes of the Nord Stream gas pipelines, affected by the sabotage that occurred on 14 of September, could be redirected to a transport hub in Turkey.
"We are talking about all those volumes that we lost due to acts of international terrorism in Nord Stream, so which can be significant volumes," Miller explained on Sunday to local channel Rossiya 1.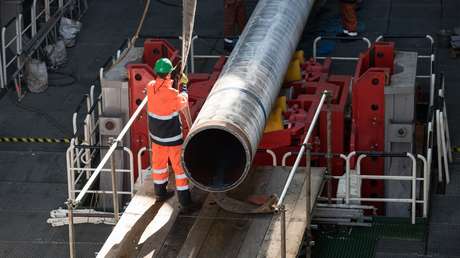 He also highlighted that the company's experience in preparing the South Stream gas pipeline project could be valuable. That initiative, which would have transported an estimate of 63.000 million cubic meters of Russian gas per year to across the Black Sea to Bulgaria and from there to other European countries, it ended up being canceled and replaced by the TurkStream. "So, even if we talk about the technical documentation of the route, everything was done for South Stream back then," he added.
Last week, the president of Russia, Vladimir Putin, proposed to create in Turkey the largest gas center (or 'hub') for Europe. "We could displace the volume lost bythe Nord Stream 1 and 2 gas pipelines to the Black Sea region", he suggested, as well as "turning them into the main gas supply routes to Europe" to which they pass through Turkey
.

The initiative counted with the support of several Turkish and Russian politicians and experts.For his part, the President of Turkey, Recep Tayyip Erdogan, promised to work together on the project and indicated that it could be deployed in the Turkish region of Thrace, near from the border with Greece.

The 26 last September, the operator of the Baltic gas pipelines recorded sharp drops in pressure in one of the branches of Nord Stream 2 and then in two sections of Nord Stream 1. Two days later, it was discovered that there were four gas leaks.
Before leak began, seismologists in Sweden and Denmark had detected powerful underwater explosions in their respective sea areas. The governments of both countries saw "acts of sabotage" and "deliberate actions" in those events.