Rina Oh filed a complaint against Virginia Roberts Giuffre, whom she accuses of having "touched her without her consent under the direction" of the American tycoon more than 20 years ago.
Rina Oh, one of the alleged victims of "sexual abuse" by the late sexual predator and human trafficker Jeffrey Epstein "and his gang," filed this week a lawsuit against Virginia Roberts Giuffre, who became famous as the whistleblower of the UK's Prince Andrew in the infamous scandal Roberts Giuffre, who also suffered abuse by being involved in the network run by the American tycoon, is now being singled out of "sexually assaulting" Oh.
Rina Oh, now 43, alleges that the assault took place in 2001 at the predator's house in the district of Manhattan (New York, USA). UU.) and that Roberts Giuffre acted "under the direction of Epstein".
"I entered the massage room and [ella] touched me without my consent ento; she sexually abused me," the plaintiff revealed in an interview with The New York Post. "I stood there, frozen as a doe. I didn't move. I was in shock. I felt very embarrassed," she asserted.
The lawsuit by Oh, who has declared herself "a sexual victim of Epstein", although she previously referred to the network's leader as her "rich and older," she maintains that on another occasion Roberts Giuffre "and other women sexually assaulted her while Epstein watched them."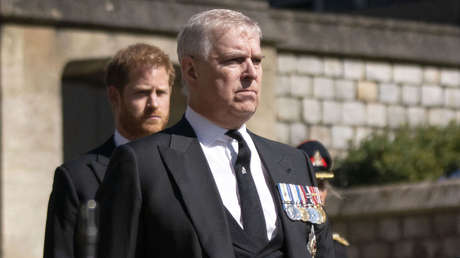 In her complaint, the alleged victim also alleged that Roberts Giuffre was in charge of "preparing and bringing many more girls to Epstein, including minors." For his part, the defendant's lawyer, Kat Thomas, told the media that "the accusations of sexual assault" against his client "are not true."
The dispute between the two women, according to The New York Post, began last November, when Oh filed against Roberts Giuffre sued for defamation in which she requested more than 10 million dollars, after the latter tweeted that she "procured and participated in the abuse of minors".
Half a year later, Roberts Giuffre, in turn, filed a counterclaim in which he claims to have been " victim of sadomasochistic sexual games and physical abuse […] including cuts, stabs and other physical injuries", by Oh, which the defendant refuted during the interview by saying that he is not "that kind of person".