They prepare a lawsuit against Amazon for 1,000 million dollars
The plaintiffs accuse the platform of imposing disadvantageous services for customers.
Amazon customers intend to file a lawsuit against the company before a Court of Appeal for Competition in the United Kingdom, reports The Guardian this Thursday. The amount demanded by the plaintiffs is 900 million pounds sterling (more than 1.008 millions of dollars).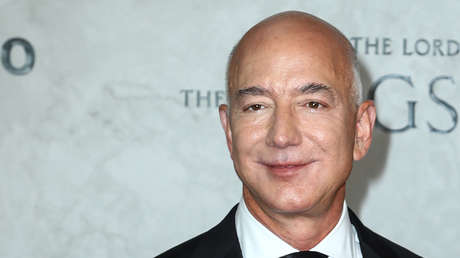 The object of the consumer accusation is the "Buy Box" or "shopping cart" function, which they point out to promote specific goods in response to any search of the users. "Many consumers believe that Amazon offers good options and prices, but in reality it uses design tricks to manipulate consumer choice and direct shoppers to the featured offer in its Buy Box," said Julie Hunter, attorney for the plaintiffs. He added that the goods promoted by Amazon through the Buy Box "are sold by Amazon itself or by retailers who pay to manage their logistics in this way", while the goods of other sellers are very difficult to find on the Amazon website.
The plaintiffs assert that due to the preferential treatment of certain merchandise, customers cannot see the cheapest options. According to another attorney for the plaintiffs, Lesley Hannah, between 82 % and 90 % of Amazon customers used the Buy Box when buying merchandise, which means that "millions of buyers have paid a lot and He denied them the choice." In addition, he recalled that competition laws "guarantee that individuals can make a genuine and informed choice", a principle that Amazon does not respect.
An Amazon spokesman described the lawsuit as " unfounded" and asserted that more than 50 % of its sales in the United Kingdom "are of independent selling partners. "We always work on presenting offers that provide buyers with low prices and fast delivery," he said.