According to the complaint, the sexual assault occurred when the young woman was on guard duty.
The State Attorney General's Office (FGE) of Ecuador is investigating a case of rape that would have been committed against a cadet at the 'Gral. Alberto Enríquez Gallo' from Quito.
Although it came to light on Tuesday, the rape would have been committed last April and the complaint was filed by his mother in May.
According to the mother's complaint, according to a report from Ecuavisa, the aggression occurred when her daughter was on guard duty at the Superior Police School in the early hours of the last few days of April.
"As he was in a remote place inside the School, an unknown subject approached him, dressed in fatigue uniform very covered with a boop [capucha] that covered his face and the cap of the institution", said the mother about the aggressor.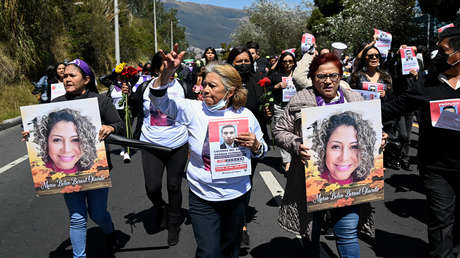 Irany Ramírez, who assumed the direction of the Police School in the past 14 of September, confirmed that the case is under investigation.
"As the National Police we will provide all the provisions for the prosecutor to come and carry out their investigations", he indicated.
The case that shocked Ecuador
The Higher School of Police of Quito is the same campus where the Last September, lawyer María Belén Bernal was murdered, presumably at the hands of her escort. poso, police lieutenant Germán Cáceres, who worked as a cadet instructor and is currently a fugitive from justice. A fact that has shocked Ecuador.
Bernal's body was found 08 days after his disappearance. On Wednesday 21 in September, the Ecuadorian authorities reported on the discovery on the Casitagua hill, located behind the Higher Police School.