They capture 28 members of one of the largest synthetic drug trafficking networks in Colombia
The criminal organization had activities in the Caribbean, South America, the US and Europe.
The Colombian Justice captured 12 members of one of the largest illegal networks for the manufacture and trafficking of synthetic drugs in the country, which also operated in the Caribbean, South America, the US and Europe.
The attorney general, Francisco Barbosa, reported in an institutional video about the apprehension of the members of this criminal organization, which included three uniformed National Police officers and a police officer. Migration Colombia.
The prosecution of these people was in charge of the Sectional Directorate of Medellín and the Specialized Directorate for Extinction of Property Rights.
The crimes charged
The criminal network was made up of members of the gangs 'La Terraza' and 'Caicedo', that operated in Medellin (Antioquia).
In order to achieve the captures, 36 search and raid proceedings in the Antioquia municipalities of La Estrella, Sabaneta, Andes, San Francisco, Bello and Santa Fe and in Cartagena (Bolívar ).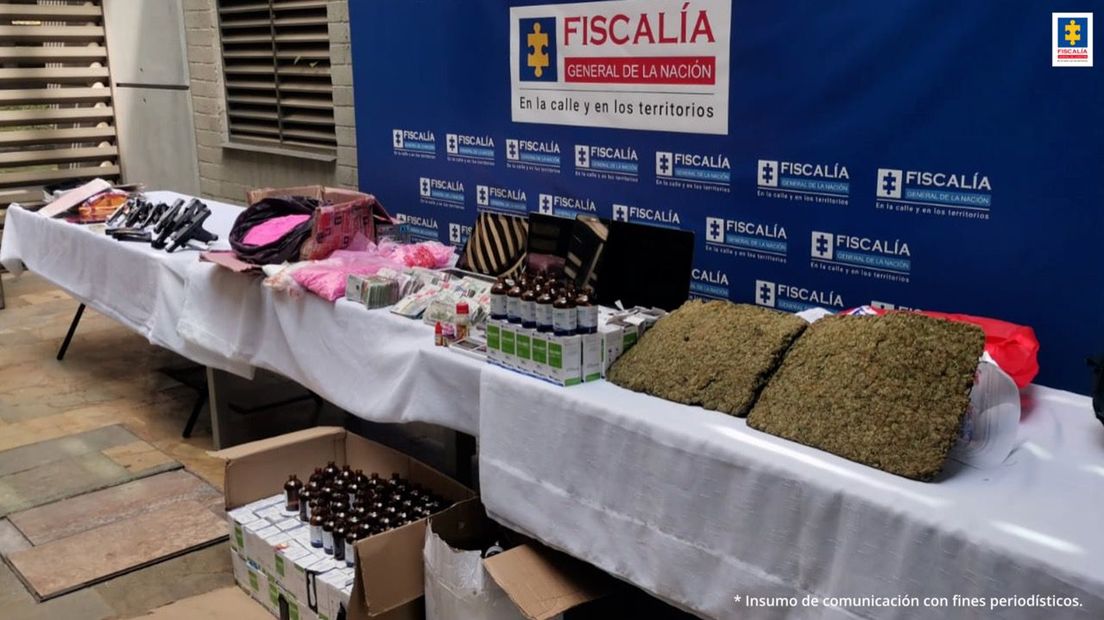 The detainees were brought before a guarantee control judge and will be charged with the crimes of conspiracy to commit a crime for the purpose of drug trafficking; trafficking, manufacture or possession of drugs; manufacturing, trafficking, carrying or possession of firearms, accessories, parts or ammunition; bribery for giving or offering; own bribery; and escape of prisoners.
How did the organization operate?
The network recruited men and women in different municipalities of Antioquia and convinced them to travel to other countries with illicit substances hidden in their luggage or on their bodies, according to the evidence obtained by the Prosecutor's Office.
Among those captured are three police officers and an immigration agent who presumably allowed the departure of synthetic drugs from the José María Córdova International Airport, in Rionegro (Antioquia).
Those captured by the criminal organization traveled to destinations such as Puerto Rico, the US, Argentina, the Netherlands, Germany and Spain, among others.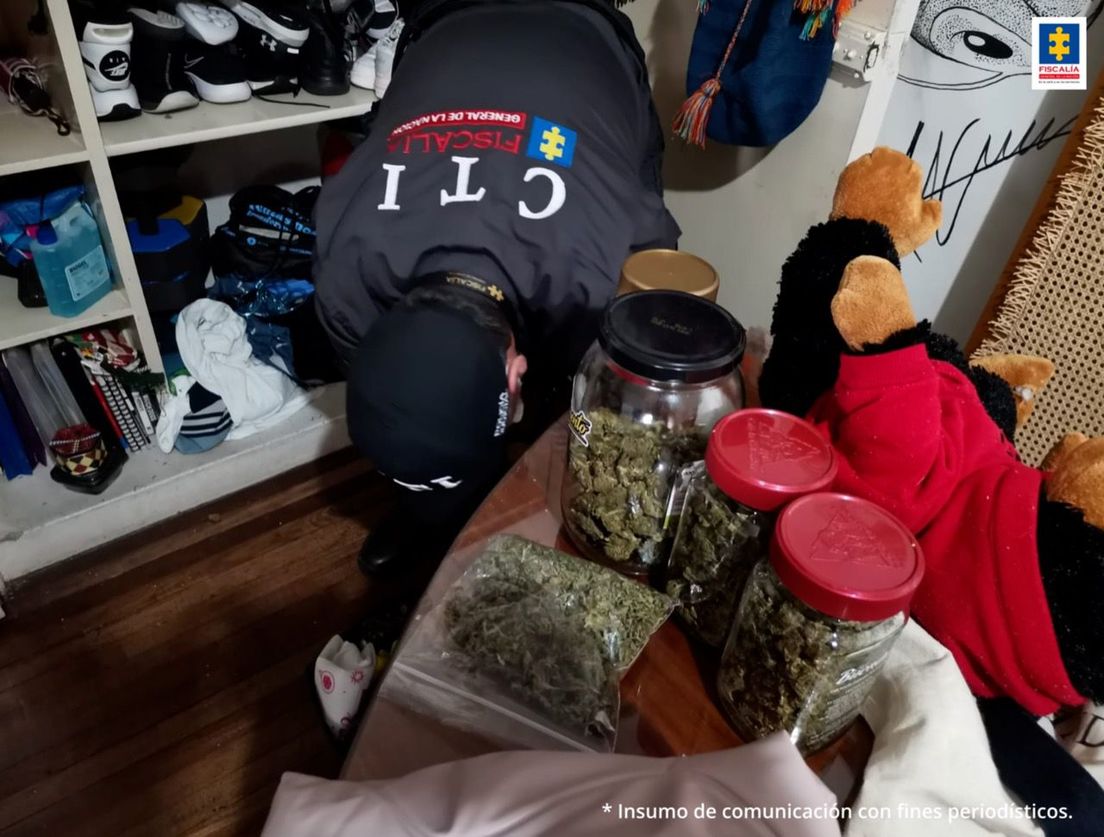 According to investigations, young people were also recruited and taken to Cartagena and Miami (USA) to be sexually exploited.
seized?
After this operation, they were seized 12 kilos of pink cocaine , "one of the largest discoveries of this type of drug in the country", according to the Prosecutor's Office.
In addition, they seized 400 millions of pesos (84.000 dollars) between national currency and foreign currency, ten weapons of fire and computers.
Similarly, they were emb Two farms, a nightclub, an apartment, two parking lots, four vehicles and a motorcycle were allegedly purchased with money from illegal activities. These assets are valued at more than 5.600 million pesos (one million dollars).