They arrest a possible implicated in the disappearance and dismemberment of 4 cyclists in the US
The remains were found in a river and had gunshot wounds.
The Police of the city of Okmulgee, Oklahoma, reported this Tuesday the arrest of a man wanted for questioning for the death and dismemberment of four people.
According to the statement, Joe Kennedy, of 67 years, was arrested on October in Florida, while driving a vehicle that was reported stolen the day before. Kennedy was described by Okmulgee Police Chief Joe Prentice as "a person of interest"
in the crime.
On the other hand, the police force confirmed this Monday that the remains found in a river in eastern Oklahoma belong to the four missing cyclists near a bridge over the Deep Fork River , who were identified as Mark Chastain, Billy Chastain, Mike Sparks and Alex Stevens.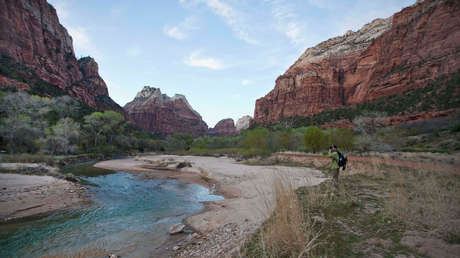 The four did not return from a bike ride on October 9, while the discovery of the bodies took place 5 days later, after a passerby called to report suspicious items
found in the area.
"All the bodies present gunshot wounds and were dismembered
before being thrown into the river , for this reason it took a long time to identify them," Prentice explained during the press conference.
The police chief said he believes the four men were planning to commit some kind of crime when they left their homes and this assumption is based on "information provided by a witness" who told investigators that they had been invited to join in and "deal a blow big enough for everyone them".
Another relevant fact of the case is that the Police searched a junkyard last Saturday in Okmulgee, whose owner is precisely Joe Kennedy.
Although "nothing remarkable was observed" inside the warehouse, Prentice said that