The US sanctions a Mexican transport network linked to the Sinaloa Cartel
The organization, according to the Treasury Department, is involved in the importation of several tons of illicit drugs.
The US Government sanctioned this Wednesday a Mexican transportation network, led by Juan Francisco Valenzuela Valenzuela and linked to the Sinaloa Cartel.
The network, which the US has named the Valenzuela Drug Trafficking Organization, abbreviated 'Valenzuela DTO', is involved in the importation and transportation of several tons of illicit drugs, including methamphetamine , heroin and fentanyl, from Mexico to the US, detailed the Treasury Department in a press release.
"The Valenzuela drug trafficking organization fuels the ongoing drug epidemic we face in the US, which has resulted in the deaths of tens of thousands of Americans each year," said the Undersecretary of the Treasury for Terrorism and Financial Intelligence, Brian E. Nelson.
He added that "choking this network of resources will help deprive the Sinaloa Cartel of the key support that he needs to move his dangerous drugs".
In the press release, the Treasury Department details that 'Valenzuela DTO' was directed in recent years by the brothers Jorge Alberto, Wuendi Yuridia and Juan Francisco Valenzuela.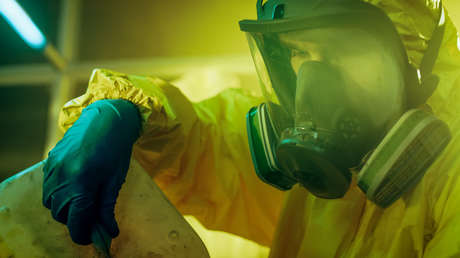 Jorge Alberto and Wuendi Yuridia were arrested by US authorities in October 2020 and November 2021, respectively.
The measure
The recent sanction includes the inclusion of Juan Francisco Valenzuela Valenzuela on the list of so-called Specially Designated Nationals (SDN) of the Office of Foreign Assets Control ( OFAC).
Along with him were the Mexicans Héctor Alfonso Araujo Peralta
and
Raúl Rivas Chaires
, presumed members of 'Valenzuela DTO'.
Also three transport companies were added to the list : Arfel Transportadora Cool Logistics, with headquarters in Guadalajara Jalisco; Maruha Transport Services, also known as Maruha Refrigerados, from Culiacán, Sinaloa; and Transportes Refrigerados Pandas Trucking or 'Pandas Fríos', also from Culiacán.
These people and companies were sanctioned, according to the Treasury Department, "for having participated or attempted to participate in activities or transactions that have materially contributed to the international proliferation of illicit drugs or their means of production, or present a significant risk of materially contributing to it".
The sanction implies that there are the assets that these persons may have under US jurisdiction are frozen and they are prohibited from financial transactions with US entities.