The US Embassy in Bogotá responds to Petro's accusations that Washington "ruins all the world's economies"
The Colombian president was critical of various actions by the US government at a forum held in Urabá, Antioquia.
The charge d'affaires of the US Embassy in Bogotá, Francisco Palmieri, responded this Wednesday to Colombian President Gustavo Petro, who accused Washington of ruining the global economy.
Within the framework of a press conference, Palmieri affirmed that the United States is also going through a series of "economic challenges, like many countries in the world."
"I don't think we should think about where we lay the blame, we should focus on how by working together we can improve and foster the development necessary for economic growth," he said.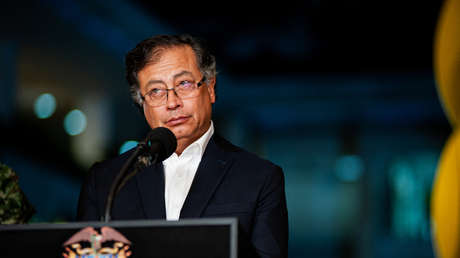 Controversial statements
Palmieri thus responded to Petro's statements during the Binding Regional Dialogue, held this Wednesday in the town of Turbo, in the department of Antioquia.
" The US is practically ruining all the economies in the world," said the Colombian president, adding that the North American country makes decisions "to protect itself, sometimes without thinking about what is going to happen."
In detail, Petro made reference to the threat posed by the high interest rate that the Fed has decreed for its own economy and that ends up taking "the capital of the South American countries there, leaving us empty".
"Through its measures, the economy of Latin American nations is being emptied, Latin America is being looted , our currencies are all falling, not just the Colombian peso," he added.
Criticism of immigration policy
On the other hand, Petro also spoke about the exodus of Latin American migrants who cross the jungle, known as 'the Darién Gap', on the border between Panama and Colombia, to reach the US.
"That wall of nature, crossed by thousands and thousands of people, has caused disasters, sadness, in that exodus of the South American population that tries to go north, at any cost", referred.
In this sense, Petro stated that the US does not want immigrants. "They would have to understand that, in order to stop this exodus, which is passing through here, we must achieve more prosperity in our nations," said the president.