The Caribbean country faces many challenges, including a cholera outbreak, rising prices, lack of fuel and lack of basic products .
The United States and Canada sent armored vehicles to Haiti this Saturday to help the Police to stop the violent protests, days after the Haitian government requested the immediate deployment of foreign troops, reports AP.
The United States Department of State indicated in a statement that the equipment was purchased by the Government of Haiti, but did not provide further details.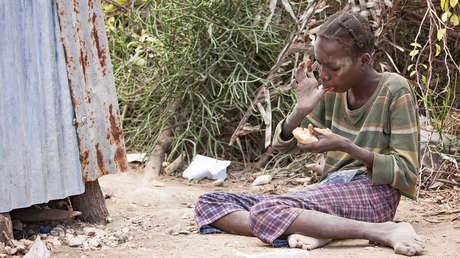 "This team will helpin their fight against criminal actors who foment violence and disrupt the flow of urgently needed humanitarian assistance, hampering efforts to stop the spread of cholera," he said.
In addition, the US Government revealed on Wednesday that basic products for the care of the bacterial disease, including 'cholera kits', will be delivered in the coming days, chlorine, water, oral rehydration fluids and other urgently needed supplies.
A paralyzed country
The political climate and social security of the country has suffered a serious deterioration since the assassination of President Jovenel Moïse in July 2021 Conditions have become especially difficult in recent months, as hundreds of criminal gangs have taken control of the capital, Port-au-Prince, and have blocked the country's fuel terminals.
Due to severe food and water shortages, the national economy has come to a standstill and hospitals have been forced to close due to the cholera outbreak.
These turbulences have brought with them a strong increase in prices and the resurgence of violence in the streets. The situation has led to weeks of massive citizen protests demanding the immediate resignation of Prime Minister Ariel Henry.
To deal with the crisis, the Haitian government decided to ask its partners the immediate deployment of a specialized armed force, a decision that has been accompanied by a barrage of criticism.
The response of the world community
In response to the request, UN Secretary-General António Guterres urged the world community to immediately send "a specialized international armed force" to help the Haitian Police to eliminate the threat posed by criminal gangs. In this sense, Mexico and the United States have prepared a draft resolution, whose vote could take place in the UN Security Council on Monday, Reuters collects.