The number of people infected by the 'flesh-eating' bacteria grows in Florida after the passage of Hurricane Ian
The number of infections by 'Vibrio vulnificus' reaches 65 in so far this year, the highest level since 2021.
The number of confirmed infected with 'Vibrio vulnificus', a rare but dangerous 'flesh-eating' bacterium, reached 65, almost twice as much as in 2021, data from the Florida Department of Health shows. Also, 11 people have already died of this disease. These are the highest numbers since 1960, when the state agency began counting the victims of the dangerous bacterium.
On October 3, the Lee County, Florida Department of Health issued a warning that floodwaters and standing water following a hurricane pose high risks to health. These risks include infectious diseases, including those derived from the contagion of 'Vibrio vulnificus'.
The pathogen is a bacterium that usually lives in warm and brackish marine waters. Vibrio vulnificus tends to grow faster during the warmer months. However, wastewater discharges to the coast, such as those caused by Hurricane Ian, which passed through the state in September , can increase the presence of bacteria.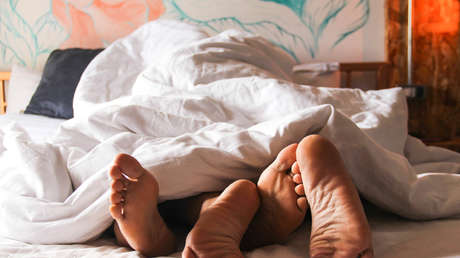 Normally, the bacteria are spread when people eat undercooked oysters and shellfish . However, people with open wounds, cuts or scratches can also be exposed to Vibrio vulnificus through direct contact with sea or brackish water. It is not transmitted from person to person.
Anyone can get 'Vibrio vulnificus', states the warning issued by the authorities. However, your infectioncan be fatal for people with weakened immune systems, especially those with chronic liver disease or taking medications that reduce the body's ability to fight germs, according to the Florida Department of Health.
Hurricane Ian was one of the worst storms in terms of human cost, as it was charged more than 100 lives. Florida recorded 100 deaths. The hurricane caused material damage valued at 67.000 million dollars, becoming the most expensive in the history of Florida and the second from the USA