The Mexican state of Tabasco approves same-sex marriage
Only 2 states remain for LGTBIQ+ weddings to be legal throughout the country.
With 20 votes in favor, six against and seven abstentions, the Congress of the southern state of Tabasco, in Mexico, approved same-sex marriage last Wednesday afternoon.
The reform, promoted by deputy José Jesús Hernández Díaz of the Morena party, makes various modifications to nine articles of the Civil Code, such as the elimination of the words "man" and "woman " of the text, which is replaced by "persons".
In this way, marriage is defined as "the free union of two people, older than 18 years of age, regardless of gender, to realize the community of life, where both seek respect, equality and help mutual".
The entity becomes the number 32 in approving marriages between people of the same sex in the country.
In 2015, after collecting sufficient jurisprudence, the Supreme Court of Justice of the Nation ( SCJN) declared unconstitutional the prohibition of same-sex marriage in Mexico , leaving the pertinent reforms for its legalization in the hands of local Congresses.
Mexico is a federal republic, where the 32 States have their own laws and governments, although they depend on national authorities.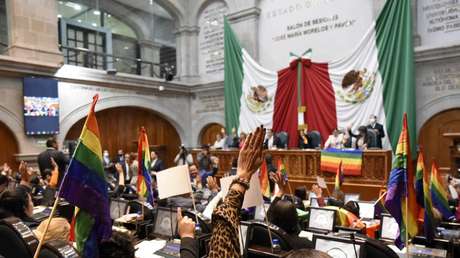 After approval in Tabasco, Only the states of Guerrero and Tamaulipas remain so that unions between LGTBIQ+ couples can be carried out freely throughout the country, without the need to request an appeal.
Through its social networks, the National Council to Prevent Discrimination (Conapred), a public administration body, urged the governments of both states to modify their legislation local.
If you liked it, Share it with your friends!