The Justice of Argentina accuses the man who tried to kill Cristina Fernández de Kirchner of child sexual exploitation
Fernando Sabag Montiel had more than 119 pedophilia files on his cell phone.
Fernando André Sabag Montiel, the man who tried to shoot the vice president of Argentina, Cristina Fernández de Kirchner, was investigated this Tuesday for thepossession and distribution of material from child sexual exploitation, reported the newspaper La Nación.
Prosecutor Daniela Dupuy, official in charge of the Specialized Prosecution Unit for Crimes and Computer Contraventions (Ufedyci), charged Sabag Montiel for having distributed and had in his possession for distribution purposes images and videos containing pornography with minors 13 years.
"The prosecution continues to deepen its investigation and will soon require the case to go to oral and public trial," judicial sources indicated.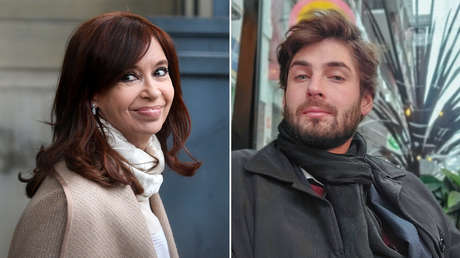 The case began after the cell phone of Sabag Montiel, kidnapped in the framework of the case for the assassination attempt, although the investigation corresponds to the Criminal, Misdemeanor and Misdemeanor Justice of the City of Buenos Aires.
In parallel, the 15 last September, federal judge María Eugenia Capuchetti prosecuted the first detainee with preventive detention for the crime of attempted murder aggravated by the use of weapons, treachery and the premeditated concurrence of two or more people.
On the night of Thursday, September 2, Sabag Montiel attempted shoot against Fernández de Kirchner when the vice president arrived at her home, located in the neighborhood of Recoleta, Buenos Aires.
The aggressor f It was intercepted by the custody of the vice president and supporters who were at the scene. Later, he was captured by the Police.
It was federal prosecutor Carlos Rívolo who required Judge Capuchetti to investigate the attacker for alleged pedophilia, after his cell phone showed they found images of "persons appearing to be under the age of eighteen engaging in explicit sexual activity
".