The clash between gangs in Haiti leaves at least 15 dead in an artistic village
In addition, the violent acts caused the displacement of 200 people.
At least 12 people were killed during the clashes between two rival gangs in the Noailles artistic village, located in the commune and district of La Croix des Bouquets, in the northeast of Port-au-Prince, Haiti.
"From the 12 October, the artistic village of Noailles has become the battleground for two very violent gangs," says a joint statement from the AfricAmerica Foundation and Artists and Artisans of Croix-des-Bouquets (Adaac), published on Wednesday.
The document specifies that the gangs that are leading the clashes are the "400 mawozo" and "Vitelhomme". According to their estimates, people have been killed, seven of them only last Monday.
The foundations point out that in addition to fighting each other, these gangs loot and burn the houses of the artistic village. "Near 12 houses were set on fire in less of a week, leaving more than 21 families in disaster situations.There are already 200 displaced persons", they detail.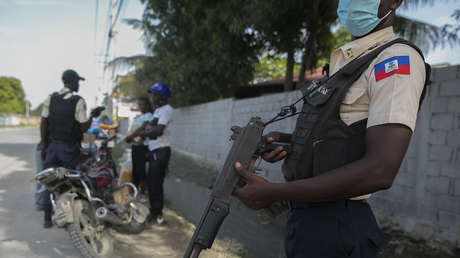 According to the text, the village of Noailles gathers 120 artist studios holding close to 300 families, "allowing them to have a job, food, education". However, they warn that many have left the place as a result of the violence.
"We ask the local authorities as well as the international organizations and official representations present in the country take measures to stop the massacre , the humanitarian catastrophe and the destruction of this national heritage", they claim in the statement.
The Spanish Embassy in Port-au-Prince "strongly" condemned the attacks against the Noailles artists, "whose works are considered the intangible heritage of Haiti."