If football arouses passions in Argentina, the World Cup is lived here, every four years, with true devotion. But in this contest, which will be held in Qatar from 20 November, there is a seasoning extra: it would be the last participation of Lionel Messi , the greatest historical idol of the albiceleste team after Diego Armando Maradona.
In this fervent climate, thousands of fans of all ages have turned to the collection of World Cup figurines offered by the Italian publisher Panini in all the countries where it has subsidiaries: Spain, Mexico , France, Ecuador, Great Britain, Brazil, Japan, Germany, among others, to name only those who participate in the competition.
In Buenos Aires, some of its most popular squares bring together hundreds of collectors every weekend who come to exchange repeated stickers, or get those that refuse to appear in the envelopes. Pen in hand, they cross out one by one the missing items in each squad, like someone serving a prison sentence day after day.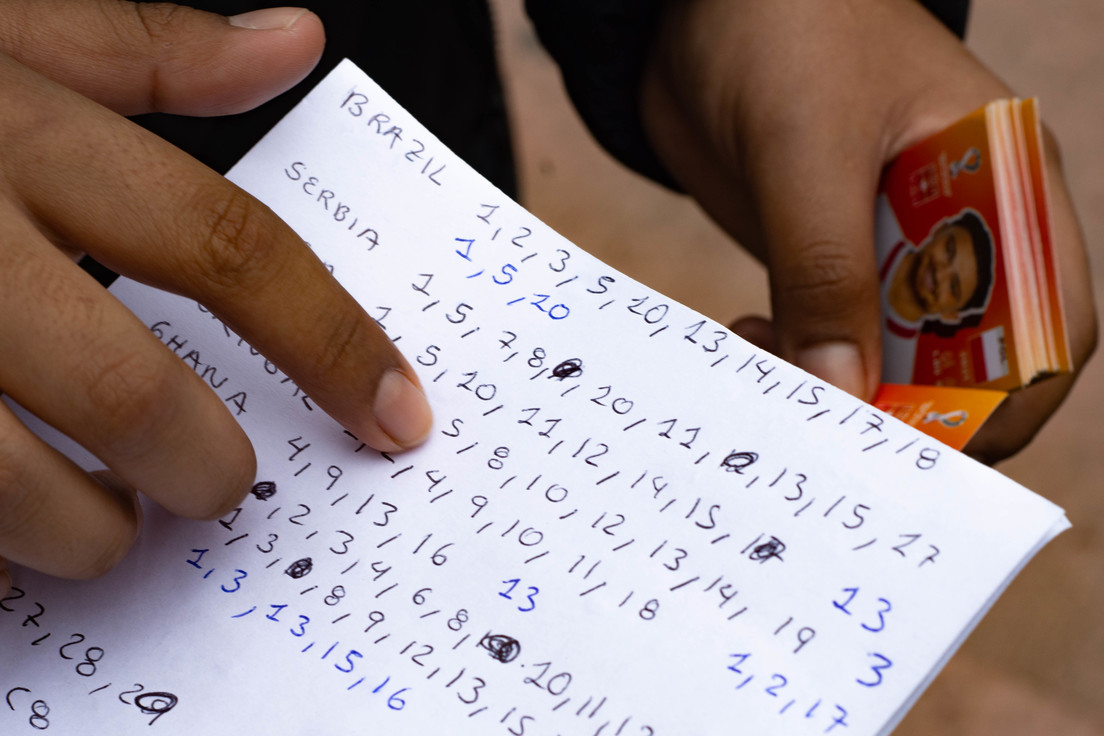 Completing the album is the ultimate goal, but as usual, there is a 'difficult figure'. Or several. But perhaps the most elusive is precisely that of the PSG striker, who also has a golden version that is even more difficult to achieve. In the informal internet market, you get to pay for it 50.000 pesos (some 330 Dollars).
A parallel market
It's Saturday afternoon, they're missing 20 days before the start of the World Cup and, despite a heavy rain, dozens of collectors crowd into the Parque Rivadavia in Buenos Aires, in the neighborhood of Caballito, to negotiate their repeated rubbings.
Gaston has 42 years old, has no children and always collected World Cup figures . He usually frequents this park to exchange and also buys at a wholesale business on the US street, which, he assures, stopped selling due to lack of stock.
Sheltered under a tree, he holds a large bundle of stickers and explains the difference he now notices compared to previous editions: "As you can't get figurines in shops , a resale has been generated that did not exist before . You will also see that those who exchange are the parents, who are with the papers in hand while the children sit down to wait " , he says as justifying the wide generational margin.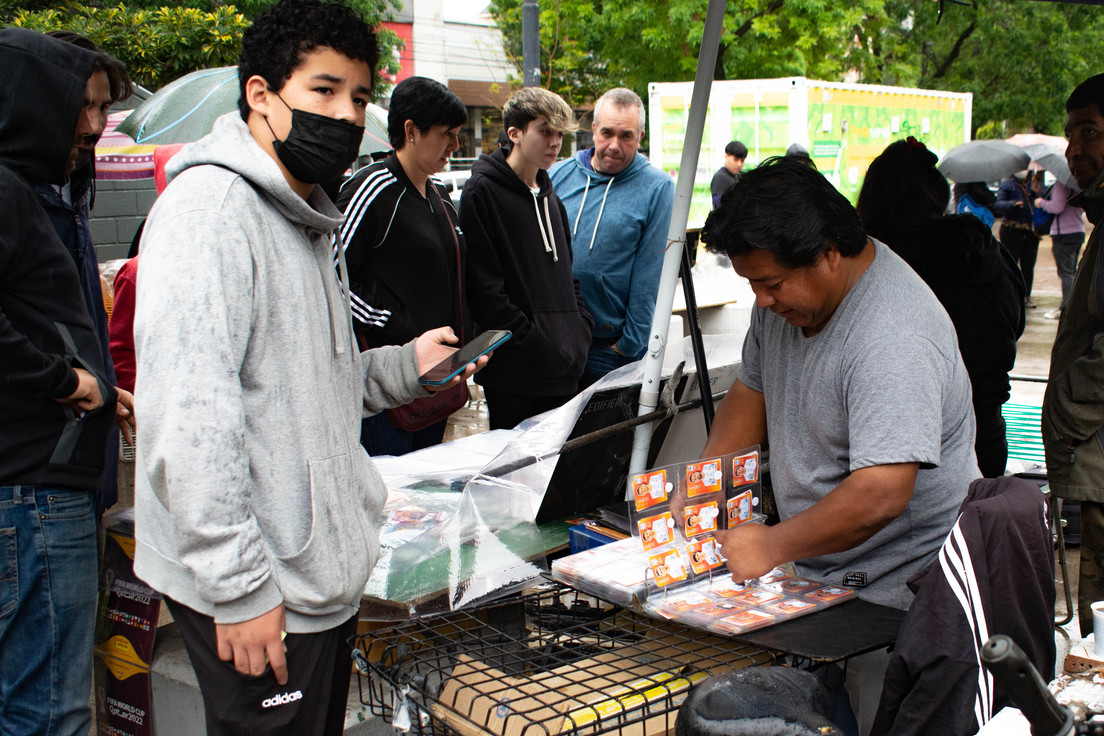 Gianmarco has 23 years, He is also an expert collector of World Cup cards, but he assures that this tournament is special because "it could become Messi's last", something that the idol himself acknowledged in a recent interview. The young man affirms that he has come to line up two blocks to buy packages at the minimum market price, which is 150 pesos. Now, if they are obtained, they are paid up to 319, or the merchant requires you to bring some other product to sell you the pack at the normal price.
The 'gems' of this parallel market also charge an estimated value for barter. "Yesterday I found out that Messi is worth 10 shields and 20 normal figurines", says Gastón.
Nicolas has 000 years and from Germany 2006 who didn't buy an album. But the expectation generated by the Argentine team, by its captain, by the Copa América, by the 'Finalísima' won over Italy and by the 35 undefeated games that Lionel Scaloni's team has, he returned to enjoy this 'hobby' that his father started him. The boy clarifies that, before coming to exchange, it is good to know, for example, that the players from Argentina are exchanged for those from Argentina. Same thing with Brazil. And that there are footballers of a certain level who are only exchanged for others of the same category: Cristiano Ronaldo, Kylian Mbappé, Neymar, among others.