Texas delivers DNA kits for the identification of children in schools after the massacre in Uvalde
These test kits are free, optional, and will be available to minors in kindergarten through sixth grade.
The US state of Texas is ready to distribute DNA collection kits to students in its public schools so that their parents, if they so wish, can keep their children's genetic material in case they need it. be identified during an emergency.
These test kits are free, optional
and will be available for minors in courses between kindergarten and sixth grade. They allow a fingerprint to be recorded without ink, a physical description and a saliva sample to be attached to a DNA identification card. Its distribution will begin this week in the Houston Independent School District, the largest in the state, local media reported.
The collected material can be kept by the family or handed over to the police authorities for the creation of a database that can be used for the finding of missing children or recognition of victims of disappearance or human trafficking.
The measure is launched less than six months after the deadliest school massacre in Texas history, perpetrated last 24 May by a teenager who opened fire at Robb Elementary School in the city of Uvalde, leaving 19 dead students and two teachers. The identification of many of the underage victims was difficult due to the serious injuries they had suffered, so it was necessary to the relatives will provide DNA samples to be able to recover the remains, picks up the NBC channel.
However, its distribution obeys the law of 2021 which establishes a "child identification program" and requires that such kits be provided to "school districts and open enrollment schools for distribution to the parents or legal guardians of certain students.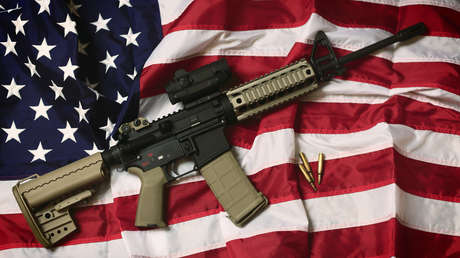 According to The Washington Post, this strategy has caused concern and rejection among some parents, teachers and activists, who advocate for legislators to better focus on
school safety, gun control, and curbing gun violence.
"This sends two messages: the first is that the Government is not going to do anything to solve the problem. This is his way of telling us. The second is that we, the parents, are now forced to have conversations with our children that they may not be emotionally prepared for, "said Tracy Walder, former CIA and FBI agent and currently a university professor.