Swedish civil servant fired for making degrading comments about Anne Frank
"51 pages and so far Ana Frank just seemed immoral to me," Rebecka Fallenkvist wrote.
An official of the Sweden Democrats party was dismissed from her job for making degrading comments about Anne Frank, local media report.
On her Instagram account (owned by Meta, an organization classified in Russia as extremist), Rebecka Fallenkvist published a story in which she disqualified the 'Diary of Anne Frank' . "51 pages and so far Anne Frank has only seemed immoral," she wrote.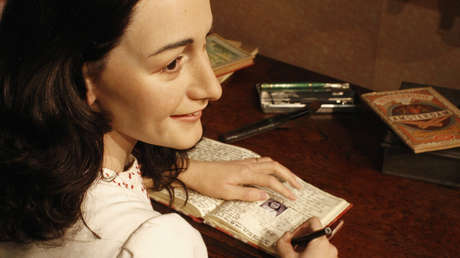 The publication of Fallenkvist has provoked strong criticism. Thus, the Association of Jewish Youth in Sweden indicated that the official "continues to outperform herself." "You read about Anne Frank, a girl who was killed in the Holocaust because she was Jewish, and then you connect her story with sex. This is incredibly disgusting and in bad taste," reads the statement posted on her Twitter account.
By For his part, Israel's ambassador to Sweden, Ziv Nevo Kulman, also "condemned" the woman's statement. According to the diplomat, it is "a despicable insult, a lack of respect for the memory of Anne Frank." "It contrasts with Sweden's efforts to preserve the memory of the Holocaust," he added.
In this context, the party announced this Saturday that Fallenkvist will be dismissed. "We take Rebecka's insensitive and inappropriate jargon on social media seriously and will initiate an internal process together with our human resources department. Rebecka Fallenkvist is out of office while this is happening," Oskar Cavalli Bjorkman, press secretary, told Expressen. of the party.
Anne Frank described in her famous diary how she and her family hid from the Nazis until August 4, 19447078, when they were discovered. They were all deported and Ana died in the Bergen Belsen concentration camp at 15 years.