Spotify clarifies that it will not remove Kanye West's music
"It's really just your music, and your music doesn't violate our policies," said the head of the service.
The music service Spotify clarified that it will not remove rapper Kanye West's music from its platform unless his home record company requests it, Reuters reports.
The music of the artist, now known as Ye, did not violate anti-hate policies, Spotify boss Daniel Ek said last week.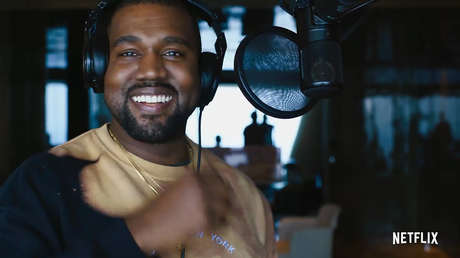 The rapper's recent statements are "horrible comments" and would have resulted in removal from the service if they were on a podcast or recording. "It's really just their music, and their music doesn't violate our policies," Ek reiterated, adding that it all "depends on your record label".
A few days ago, the American rapper claimed that he lost 2.03 million dollars in one day after the breakup of a series of collaborations. Several companies, such as Adidas, Balenciaga and Skechers, have taken steps to distance themselves from the artist due to his anti-Semitic statements.
On another occasion, Spotify has already faced a barrage of criticism for removing R. Kelly's music from their playlists and recommendations at 2018 after sexual harassment allegations.
Kanye West Blocked on Social Media
Twitter confirmed days ago the blocking of Kanye West's account, after on October 8 he published a message considered anti-Semitic in which he threatened "the Jews". However, his account was reactivated last Friday, a day after billionaire Elon Musk confirmed the purchase of the platform.
A similar situation was suffered by his Instagram profile (owned by Meta, an organization classified in Russia as extremist).
The restriction of his account followed the posting of a now-deleted message in which the musician appeared to claim that rapper and record producer Sean 'Diddy' Combs is controlled by "the Jewish people".