This was announced by the South African President in the framework of a visit to the kingdom.
Riyadh intends to join the BRICS bloc, made up of Brazil, Russia, India, China and South Africa, Cyril Ramaphosa, president of South Africa, said last Sunday, reports the Sunday Times. The statement was made during the president's state visit to Saudi Arabia.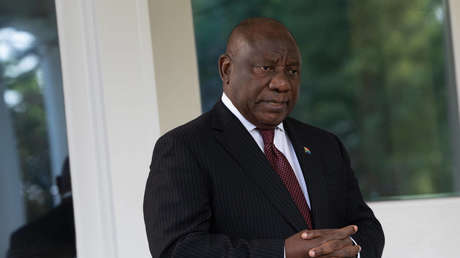 "The crown princeexpressed Saudi Arabia's desire to join BRICS, and it is not the only country," Ramaphosa said. "A number of countries show their desire to join BRICS, and we have given them the same answer: this will be discussed by the BRICS partners and then the decision will be made," he added.
Furthermore, in the 2023 South Africa will host the bloc's summit, so the issue of possible enlargement is important for Pretoria."We said that next year the BRICS will hold the summit under the chairmanship of South Africa, and the issue will be considered ", commented Ramaphosa.
Argentina aspires to form part of the economic-commercial bloc, and its candidacy has already been supported by India and China. Algeria, Egypt, Turkey and Iran have also applied to join the BRICS.