Rolls-Royce presents its first 100% electric car
The new model is expected to be available on the market from the fourth quarter of next year.
The luxury car manufacturer Rolls-Royce presented this Tuesday a new model, Spectre, which will mark the beginning of a new era for the company. According to the British firm, it is its first fully electric car and the "most perfect" that it has produced to date.
Touted as the successor to the Phantom Coupe, the Specter is expected to be the flagship of a completely original new class of car: the ultra-luxury electric supercoupe. This will be the benchmark for the company during its transition to the production of fully electric cars, which it plans to complete by the year 2030.
Despite being a large vehicle, 5.4 meters long by 2 meters wide, and weighing almost 3 tons, it will be capable of accelerate from 0 to 100 Km/h in just 4.5 seconds thanks to the powerful electric motor with which it is equipped, capable of producing 573 horsepower and 980 Newton-meters of torque, which It has an autonomy of 102 km.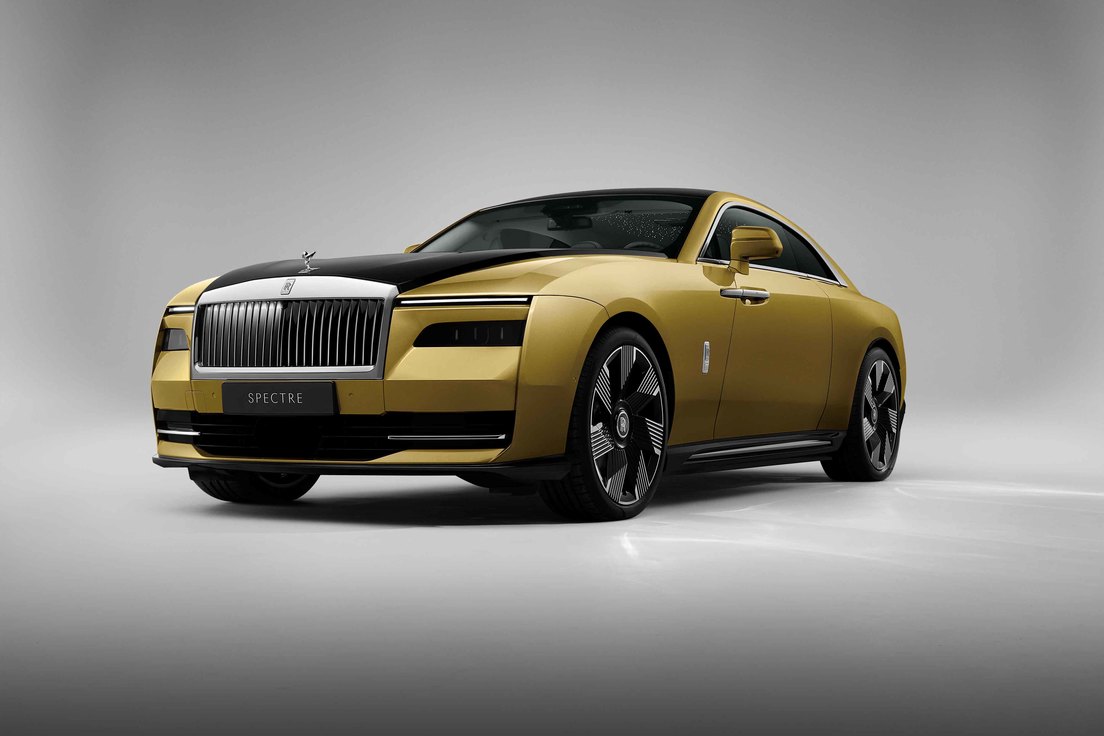 Under the premise that "there is no greater luxury than space", the designers strived to create spacious interiors with finishes of luxury, including a feature called 'Starlight Headliner', a series of hundreds of small lights arranged on the ceiling and doors to simulate the night sky of Goodwood (England), home of the manufacturer's plant.
As for the exteriors, the 'fastback' body lines were inspired by modern yacht concepts and use "intelligent reflections" to accentuate the silhouettes.
Seen from the front, first What stands out is the "widest grille ever granted to a Rolls-Royce", which reduces the car's resistance to the wind considerably, making the Specter the most aerodynamic car of the brand.
The new model is built on an extruded aluminum chassis, which gives it a rigid 30 % higher to that of other models, such as the Phantom VIII. In the same way, being inserted in this structure, the battery, of almost 700 kilos, acts as a sound absorber.
The final figures for power, acceleration and autonomy are still being fine-tuned, as the car is in its final phase of testing, which is expected to conclude next summer. The Specter is expected to be released during the fourth quarter of 2023.
If you liked it, share it with your friends!