Protection of cartels and collusion in the smuggling of migrants and drugs: what Guacamaya reveals about the Mexican Armed Forces
The Animal Politico site reported, based on leaked military documents, the link between authorities and criminal groups.
Several intelligence reports, which are part of the leaks of the group of 'hackers' Guacamaya to the archives of the Secretary of National Defense (Sedena), mention that elements of the Army, the Navy and the National Guard would be involved with cartels, providing support to criminal organizations and colluding in drug and human trafficking and the illegal sale of hydrocarbons.
The Animal Politico website reported, based on leaked military documents, that the National Intelligence Fusion Center (CENFI) identified that four National Guard agents had ties to the Jalisco New Generation Cartel (CJNG) to allow migrant smuggling in the state of Veracruz.
According to the August report 2022, the members of the National Guard "provide free transit to traffickers of undocumented immigrants prior to a code that they mention, as an identification measure for these authorities."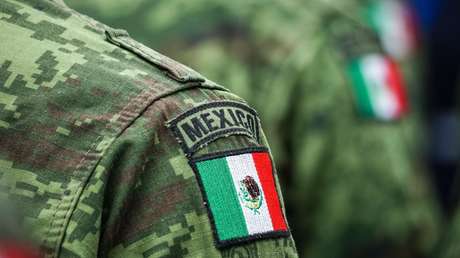 Fuel theft
In addition, another agent of the aforementioned corporation provides security at the site of extraction of hydrocarbon pipelines and escort vehicles with stolen fuel.
In another report from August 2022 it is mentioned that a person dedicated to fuel theft within the network of pipelines located between the State of Mexico and Hidalgo would have stated that he has contact with the commanders of the 64 Infantry Battalion of the city of Pachuca (Hidalgo), and of the 23 Military area of the municipality of Panotla, in the e State of Tlaxcala.
The criminal would have planned to give a gift of 50.000 pesos (about 2.500 dollars) to each of the military commanders so that they would allow him to continue with the illegal extraction of hydrocarbons. It is also stated that another person dedicated to fuel theft coincided in work meetings on the security of Petróleos Mexicanos (Pemex) pipelines.
Bribery and operations
In August 2020, the National Intelligence Center (CNI) identified a member of the Sinaloa Cartel who assured that he had agreed in Sonora the amount of a bribe per week of 20. pesos (1.000 dollars) for municipal police officers; of 25. pesos for state agents (1.250 Dollars); and of 60.000 pesos (3. Dollars).