Prime Minister of Hungary: "We must prepare for a prolonged war"
Viktor Orbán announced that there will be new recruitment campaigns in his country starting next December.
The Prime Minister of Hungary, Viktor Orbán, stated that his country needs an army capable of attacking and ensuring peace in the event that the continent is plunged into chaos due to the current conflict in Ukraine and the erroneous policy of the European Union towards Russia.
"We cannot, like the ostriches, hide our heads in the sand We must accept the reality: if this continues, the economy of the continent will sink, the people will be in danger and it seems that we must prepare for a protracted war," Orbán declared on Saturday in Budapest, during a swearing-in ceremony for military volunteers.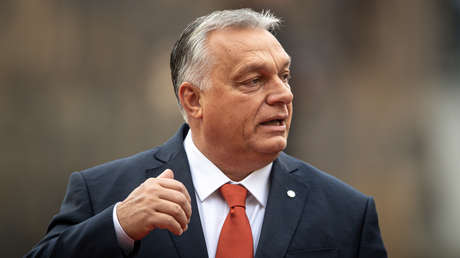 "There are nations that have already started to make preparations and we can't lag behind in this either," the Hungarian leader was quoted as saying by The Budapest Times.
Speaking before some 64 young recruits, Orbán stressed the importance of having a strong deterrent army, arguing that "those who do not have strength will not be right either".
The head of The Government referred to the recruits as the "excellence" of their nation and indicated that Hungary needs "some battalions like this one", for which it announced that there will be new recruitment campaigns as of next December.
Since the beginning of the Russian military operation in Ukraine, the past 24 of February, Budapest has maintained a position of relative neutrality. Thus, he refused to supply weapons to kyiv and repeatedly criticized the EU sanctions against Moscow.
Last July, the politician stated that the West should concentrate on negotiations and the development of a proposal that allows to achieve peace, instead of flooding kyiv with weapons.
Last March, Orbán stated that NATO would not defend
his country in the event of a war despite the Hungarian membership of the alliance and that those who think otherwise are "wrong".