The president of the South American country stressed that there is also room for illegal armed groups at the dialogue tables.
The President of Colombia, Gustavo Petro, attended this Saturday the first Binding Regional Dialogue of Valle del Cauca , held in the capital of said department, Cali, during which he declared that the construction of the National Development Plan must take place listening to the citizenry.
"This It is not a closed government or a group of technicians, no matter how brilliant they may be, who can produce the magic of change in Colombia The only way to achieve itis summoning the population to collectively build the country we want," said the president, indicating that together they could "build the step" toward an era of peace, a "peace without surnames."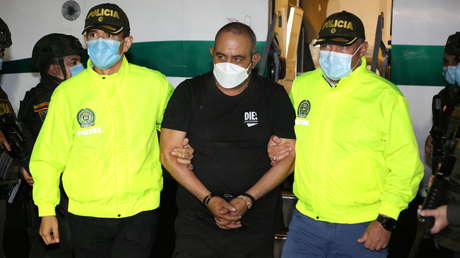 Meanwhile, he stressed the importance of "grounding" the country's planning "in the specific territory." "All of Colombia, divided into territories, is called upon to build this design of what we want from the country, exactly where we live. It is an opportunity, among others, to articulate the possibility of peace, along with empowering people to design what they want from their territory, where they live", he stressed.
Likewise, Petro assured that the illegal armed groups are also called to participate in the dialogue tables. " These regional dialogues that we have convened also want to convene those who, being armed, can participate in the collective design of their territory, can know that whoever rules in that territory is not the rifle, not it is the violence, it is not the massacre, but it is the people", he indicated.
The regional dialogues convened by the Government throughout the country seek to define priorities and topics that will be included in the National Development Plan 2022-2026.