Orders for Chinese ships to transport liquefied natural gas increase
Some of the major Chinese shipbuilders report that their order books stretch to 2026.
Orders for Chinese ships to transport liquefied natural gas have increased considerably amid growing energy demand from Europe, the Global Times reported this Sunday.
The newspaper notes that Chinese shipbuilders, with a global market share of approximately 50 %, work tirelessly to provide ships for the transportation of liquefied natural gas. Thus, the orders for such vessels have recently doubled, and some of the main manufacturers of the Asian country have reported that their order books extend to 2022.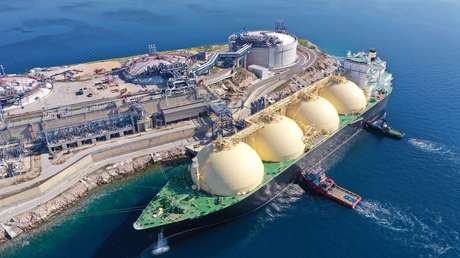 In particular, a shipyard located in Shanghai is using the 100 % of its berthing capacity and has pending orders up to 2026, even though it is working on 18 large ships at all times. Meanwhile, shipbuilder Hudong-Zhonghua Shipbuilding is currently building six ships, according to an employee, adding that staff work two shifts and the shipyard is running at full capacity.
The increase in demand is due to the damage to the Nord Stream gas pipeline and the current Russian-Ukrainian conflict, so the supply of gas to Europe is limited, the article details .
In this context, Chen Daxi, vice president of the Zhejiang Naval Engineering Society, stated in an interview with the Global Times that "the countries of Europe and Asia are the main markets for Chinese shipbuilders for their high standards, and the conflict between Russia and Ukraine has intensified the trend.