New security agreement between Japan and Australia to curb Chinese military might
A more "ambitious" agreement is expected than the previous one of 2007, focused mainly on the threat of terrorism.
Japanese Prime Minister Fumio Kishida and his Australian counterpart, Anthony Albanese, will this week sign a new bilateral agreement on security cooperation
during a meeting in Perth, Australia, whose objective will be to counter Chinese military might and maritime expansion in the Indo-Pacific region.
"We will sit face to face face and we will discuss urgent bilateral issues such as security, energy and food," Kishida was quoted as saying by Nikkei on Monday at a meeting with leading members of the Liberal Democratic Party, led by him. "We will cooperate to promote our economic and security strategy," he added.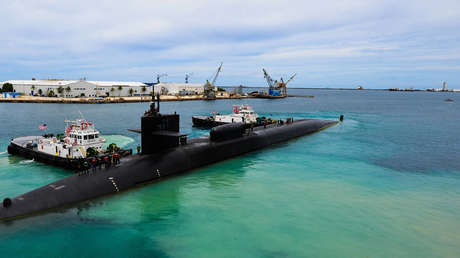 Safety will top the agenda in your visit to Australia, amid growing concern in both countries that the conflict in Ukraine may prompt China to try to change the status quo in the Indo-Pacific. It should be remembered that, in April, Beijing signed a security agreement with the Solomon Islands that worries Tokyo, Canberra and Washington.
Furthermore, a more "ambitious" agreement than the previous one is expected from 2007, primarily focused on the threat of terrorism. Since that treaty was signed, China has rapidly expanded its military and diplomatic presence, building artificial islands in the South China Sea and holding regular military exercises around Taiwan.
Japan The US and Australia have been building a closer security relationship, positioning each other as quasi-allies. In January, they signed an agreement to strengthen their ties in military matters.
Both countries make up the Quadrilateral Security Dialogue group, 'Quad', together with India and the US. The body was described by China as a "tool" to "contain and besiege" the Asian giant and maintain "American hegemony." ".