Published: 23 Jun 2022 03:15 GMT
Russia's Foreign Affairs spokeswoman, Maria Zajárova, assured that this "defiant behavior" by Washington will have a response.
Russian Foreign Ministry spokeswoman Maria Zakharova denounced this Wednesday that the US prohibited the arrival of a special Russian flight that was to pick up a group of diplomats and take them back to the country. The senior diplomat called the decision "another hostile step" towards Moscow.
"The US side continues to systematically destroy bilateral relations that are already in a deplorable state. […] in the Administration [del presidente Joe] Biden chose to completely ignore the fact that it is about an essentially humanitarian actionbecause our plane was supposed to pick up our colleagues, whom the State Department had given an ultimatum for them to leave US territory. until the end of this month," the Russian spokeswoman emphasized.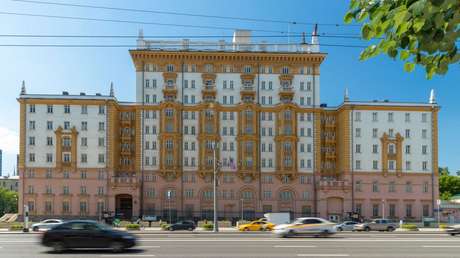 Zakharova assured that Moscow will give an answer to this "defiant behavior" from Washington. In particular, he stressed that it could even be asymmetric measures, something that the Biden Administration had previously been warned about.
For his part, the State Department spokesman, Ned Price, limited himself to to declare this very day during an informative session by telephone that he does not have "much" to say about it, because "this is the subject of the ongoing diplomatic talks".
In parallel, he assured that Washington wants the embassies of both powers keep working. "Because we believe that lines of communication, of dialogue, are especially important during times of tension, but vitally important during times of conflict and even in the face of crises like the one we have now," he stressed.