According to various sports media, the relationship between Mbappé and the team is in a stage of tension as the striker feels betrayed by the club's board.
Kylian Mbappé this Sunday denied the rumors circulating in the sports press in France and Spain about his possible departure from Paris Saint-Germain (PSG) in the January transfer market.
"I am very happy, I never asked to leave in January. The news came out the day of the party , I did not understand. I am not involved, directly or indirectly with that news. I was as surprised as everyone else," he assured the French channel RMC Sport.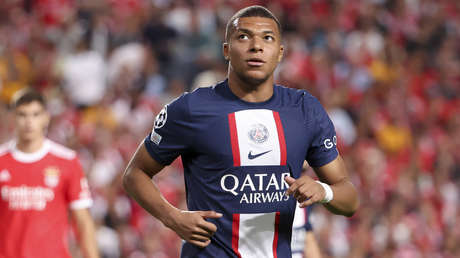 That same medium had reported last Tuesday that the striker wanted to leave the Parisian team because he felt betrayed by the club's management.Although Mbappé had closed in May a lucrative extension of his contract with PSG until 2025, he considered that the promises made after he rejected Real Madrid, the publication indicated.
"If I'm angry with PSG? No. I never asked for my release in January. That is completely false ", reiterated the footballer in dialogue with the channel.
Meanwhile, sources close to the situation had corroborated Marca at that time that the relationship between the star and the Parisian team was completely broken and that there was no turning back. the Spanish newspaper, PSG would not facilitate his departure in January, but would open the door for him to leave next July, with Liverpool being the most feasible option and not Real Madrid.