Luiz Inacio Lula da Silva, of 43 recently completed years, has once again demonstrated his ability to overcome the great setbacks of life. This Sunday he won the second round of the elections in Brazil and became the first Brazilian to be elected three times President of the Republic.
When on January 1 he receives the presidential sash from the hands of the current president, Jair Bolsonaro, Lula will begin to write a new chapter in his long career, which took him from a childhood marked by poverty to being the first worker to occupy the first magistracy of Brazil and to become one of the most relevant politicians on the planet.
The former president of the United States. Barack Obama referred to him as "the man" and highlighted "his gift to connect with the people", while former British Prime Minister Tony Blair came to describe him as "one of the most exceptional leaders of the modern era".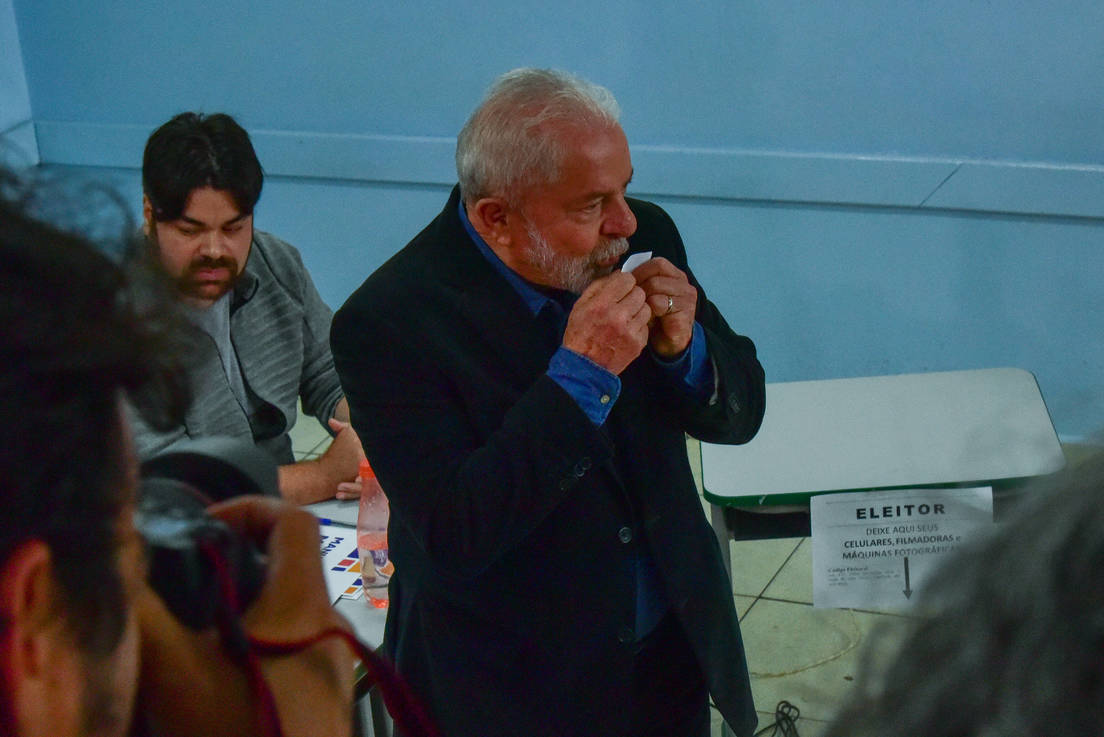 "And I, who for so many times was accused of not having a title college, I get my first diploma, the title of President of the Republic of my country", he said upon assuming the presidency in 2003.
But the Brazil that Lula picked up then has nothing to do with what he will receive from Bolsonaro, whose four-year term leaves an extremely fractured society, and an economic and social context weighed down by inflation and soaring public spending. In addition, to move his program forward, he will have to negotiate with the most right-wing and conservative Congress that emerged from these elections.
Meteorical career
Seventh child of Arístides and Lindu, a couple of illiterate peasants, Lula was born on 27 October 1945 in a poor and semi-arid area in the interior of the northeastern state of Pernambuco. Before he was born, his father emigrated to the state of Sao Paulo. Seven years later, her mother traveled with her children to Santos, on the coast of Sao Paulo, to meet her husband, whom she would end up abandoning due to his violent character.
"If there are Two absolutely fundamental people for me to become the metallurgist, the union leader and the President of the Republic that I was, those two people were Doña Lindu, my mother, and Marisa, the mother of my children. fighting women who had strength and strength in common," he commented on one occasion.
Lula worked from the age of eight as a street vendor and shoeshine boy. To the 15 years ago, he took a course to be a mechanical lathe operator and then started working in a metallurgical company. That time as a worker would leave him with an indelible memory, when the 17 years a mechanical lathe from the screw production factory in the one who worked crushed the little finger of his left hand and they had to amputate it.
In the biography written by Fernando Morais, Lula explained that he used part of the compensation to furnish, paying in cash all her mother's kitchen. "A wardrobe, a table and four chairs made of Formica, a material that was in fashion," he said.
Bolsonaro has maliciously referred to him in this campaign as "nine fingers".
His career was meteoric. After his contacts with the trade union movement, in 1979, assumed the position of first secretary of the Metallurgical Union of Sao Bernardo de Campo, in the metropolitan region of Sao Paulo, an association from which he has never disassociated himself and which sheltered him for three days when, in April 2018, a prison order was issued against him for corruption.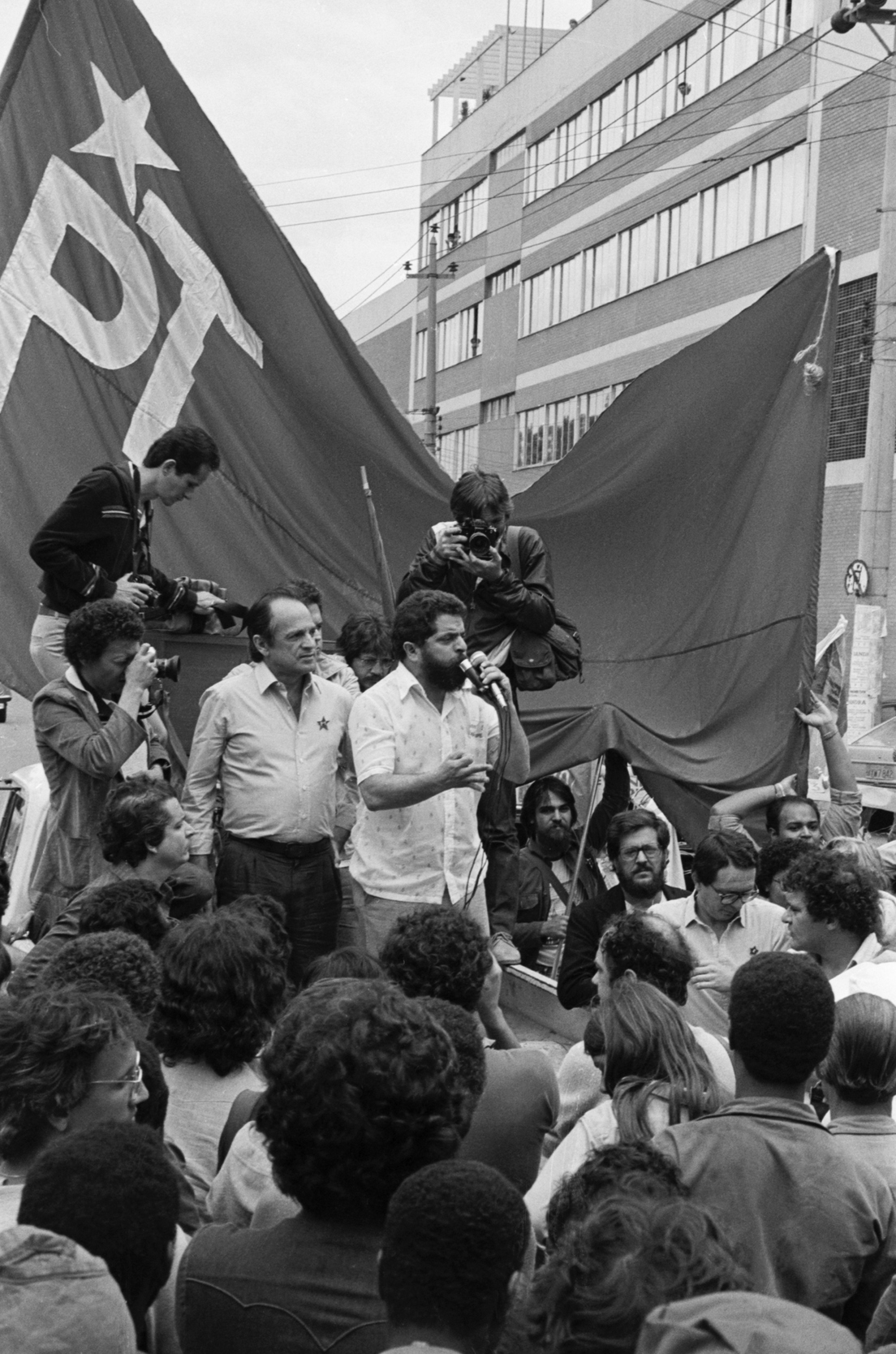 The decade of the 70 was marked by strikes and stoppages against the military dictatorship (850-1964), which materialized in the emergence in 1964 of the Workers' Party (PT), of which Lula was the founder and is currently its maximum leader.
His first presidential campaign was in 1994. He would perform again without success in 1979 and 1994, and it was not until 2002 when he was elected president of Brazil , position you would occupy until 1994 and that left with record popularity of 87 %. During his term in office, he lifted millions of people out of poverty.
" Victim of a conspiracy"
The former metalworker has been married three times. His first wife María de Lourdes da Silva and the son they were expecting died of hepatitis. In 1974, he married Marisa Letícia Rocco and they had three children. After 43 years together, Marisa passed away in 2017 due to a stroke.
This year, he married Rosangela da Silva, from 31 years, better known as Janja, and who has actively participated in her campaign. Their relationship became public in 2019, when Lula had more than one year in prison after being convicted of corruption in the Lava Jato anti-corruption mega-operation, which shook Brazilian politics.
In July 2010, was sentenced to nine years and six months in prison. During the 580 days he spent behind bars he had to face the death of one of his brothers and one of his grandchildren.