Japan plans to deploy kamikaze drones to protect its remote islands from attacks
This decision responds to the intensification of Chinese activities with drones in the southwest of the Japanese country.
Japan plans to deploy a fleet of several hundred kamikaze drones to strengthen its defensive and surveillance capabilities on some of its most remote islands, reports The Japan Times.
The objective of the Ministry of Defense is to achieve in the future the manufacture of these devices at a national level for their subsequent implementation as of 2025. However, for the fiscal year 2023, the Japanese Army will kick off this project by launching a limited number of foreign-made drones (including those from the US) to " test", indicates the medium.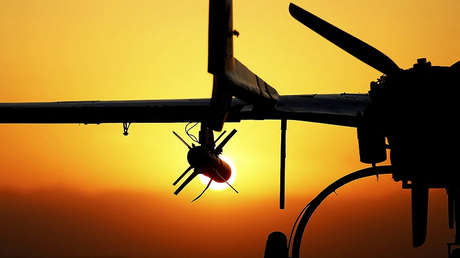 These unmanned aerial devices are expected to improve the deterrent power of the Armed Forces and serve to counter enemy vehicles and vessels that threaten the sovereignty of some of the most distant territories of the Japanese archipelago. According to the Jiji news agency, this weaponry would be deployed, among other places, around the Nansei Islands
, in the southwest of the Japanese country, and is carried out in response to the intensification of the
activities of China in that region with drones , not only commercial, but also attack.
The Ministry of Defense has already allocated a budget for this fiscal period for research and development in the matter, borrowing attack drones manufactured in the USA USA and Israel. In the budget request for 2023, you have included in your country's three key national security documents, which will be reviewed and updated later this year, the active deployment of drones for various purposes, not just offensive. The amount of funds allocated for these purposes will be known later.