If the EU "wants to start naming state sponsors of terrorism" it has to start with the West, says Irish MEP
The deputy for Independents for Change cited numerous cases in which Western countries have supported terrorist activities.
Clare Daly, an Irish member of the European Parliament, stated this week that if Europe "wants to start naming the State sponsors of terrorism" it should start with the West.
The Independents for Change MEP referred to Ukraine's calls to classify Russia as a state sponsor of terrorism, noting that this "is a term of US law" that "does not exist in EU legislation". Daly believes that giving in to kyiv's request will make "peace more difficult to achieve."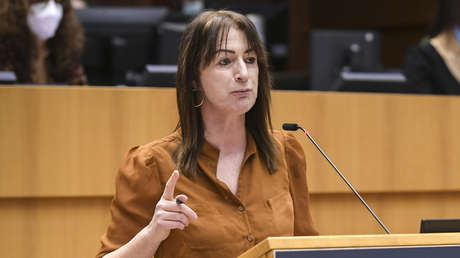 "That's exactly what they want the extremists. No peace, no way out, with all the bridges on fire and Ukraine a permanent slaughterhouse in a holy suicidal crusade against Russia", said Daly during an intervention in the European Parliament .
"So, if you want to start naming the State sponsors of terrorism, let's do it: European sponsorship of Israeli terrorism in Palestine; Western sponsorship of Saudi terrorism in Yemen; Islamic State, product of French, American, British, Turkish and Gulf sponsorship
in Syria and Iraq", Daly enumerated before the deputies.
"Decades of right-wing terrorism backed by USA against the Revolution n Cuban, the Contras in Nicaragua, the death squads in Guatemala, in El Salvador," he continued. "Remember Vietnam, Laos, Cambodia, horror after horror, terror after terror ," he denounced.
"Will they ever dare to defend peace, the end of the war, which is clearly in the interest of the citizens of the EU, Ukraine and Russia?" Daly asked during the debate.
The parliamentarian shared the video of her speech on her official Twitter account on Thursday, and concluded that "if the EU begins to list 'State sponsors of terrorism'" it must also acknowledge "Western sponsored terrorism".