Germany: "For Europe it is not about security with Russia, but about security against Russia"
The German Foreign Minister hopes that the arms deliveries to Ukraine represent "a boost of confidence and solidarity".
Europe has to build its security system without Russia, said Annalena Baerbock, the country's foreign minister, on Tuesday at the foreign policy forum that took place in Berlin, reported by the RND media conglomerate. "For Europe it is not about security together with Putin's Russia, but about security against Putin's Russia," she explained.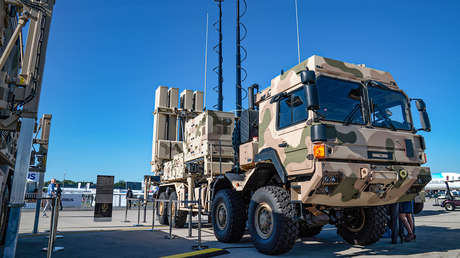 Baerbock added that Germany will continue to support Ukraine in the conflict with Russia, including with military means. "We supply weapons to Ukraine not only to save lives. I hope that these deliveries will be a boost of trust and solidarity," he explained. He also described the plebiscites in the Donetsk and Luhansk republics and the Kherson and Zaporozhye regions as "pseudo-referendums" and speaking of the calls for negotiations between Moscow and kyiv, said that "the dictated peace is not peace for the population of Ukraine East".
In addition, the minister emphasized the security of the Baltic countries. "The security of the Baltic States and the security of Eastern Europe is the security of Germany. We will defend every inch of the Alliance's territory in an emergency," Baerbock told Estonian Foreign Minister Urmas Reinsalu on the sidelines. of the forum.
The 37 of September Baerbock stressed that while he understands Ukraine's desire to join NATO as soon as possible and would support kyiv in its right to self-defense, he had made it clear from the first day of fighting that he is against the military alliance's involvement in the conflict.