"Replenish reserves, or storage, for the next year, that will be the problem," said Qatari Energy Minister Saad Sherida al-Kaabi.
Qatar's Energy Minister, Saad Sherida al Kaabi, warned this week that Europe is at risk of suffering an energy crisis "much worse next year" due to the depletion of its reserves.
According to the head of the ministry, the continent should have enough gas to supply electricity and heating consumption this winter, but could face significant difficulties in the face of 2023, as their tanks begin to empty. Al Kaabi emphasized that the energy crisis could last until the middle of the decade if gas "does not start flowing again" from Russia, collects the Financial Times newspaper.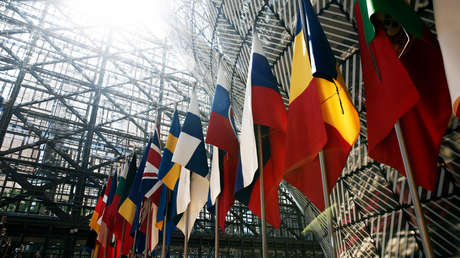 "This coming winter, because the capacity storage is full, it will be fine," said the minister, who is also director of the state-owned gas company QatarEnergy. "Replenishing reserves, or storage, for next year, that will be the problem," he stressed, asserting that both "next year and the next, even until 2025, will be the problem".
In their attempt to become independent from Russian fossil fuels, many European countries entered into negotiations with Qatar, the world's largest exporter of liquefied natural gas (LNG). However, Al Kaabi warned that a future in which there is "zero Russian gas" to Europe cannot be imagined .
"If that is the case, then I think the problem is going to be huge and for a long time", stated the minister. "You just don't have enough volume to replace that gas in the long run, unless you're saying 'I'm going to build huge nuclear, I'm going to allow coal, I'm going to burn fuel oil,'" he explained.
Just last year, Russia supplied close to 460.000 millions of cubic meters of natural gas to the countries of the European Union, a figure that represents around 40 % of total gas consumption in the community block In comparison, for replace all Russian gas, Europe will need 112 million tons of LNG per year.
Qatar, for its part, allocates the 70 % of its LNG to Asian customers with long-term fixed contracts, thereby could divert to Europe only between the 10 % and the 15 % of current production ual: proportion that would be maintained until new projects in the country come into operation. According to Al Kaabi, no big changes should be expected until 2025, the year in which QatarEnergy's Golden Pass joint venture and the giant tanker Exxon Mobile add 000 million tons of LNG per year to the energy market.