Elon Musk is "excited" about the Twitter situation, despite admitting that he will pay more for his purchase
The tycoon defined the social network as "an asset that has languished for a long time."
Awaiting the completion of your Twitter purchase agreement by 44.000 million dollars, Elon Musk He claimed to be "excited" by the situation of the social network, although he stressed that both he and his partners will pay more to acquire it.
Responding to a question after a conference in which Tesla's latest quarterly report was presented, the tycoon defined Twitter as "an asset" with a "incredible potential", although he maintained that
In this sense, the CEO of Tesla and SpaceX, among other companies, assured that "the long-term potential" of the platform is "greater magnitude than its current value".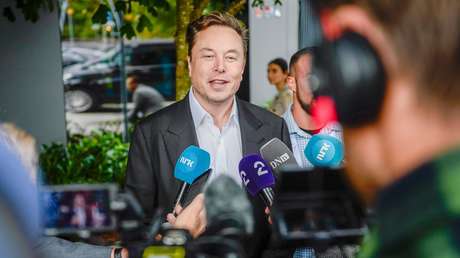 Months of conflict
After the purchase agreement of the social network announced last April, Musk canceled the agreement on July 8 last due to "substantial non-compliance with multiple provisions" by Twitter, since it did not respond to their requests for information on the amount of false or registered 'spam' accounts.
Faced with this situation, the company decided to initiate a lawsuit to force the tycoon to comply with the agreement, before which Musk filed a counterclaim.
The conflict had a new chapter on August 4, when Twitter rejected the businessman's claim that he had been tricked into signing the purchase agreement: "According to Musk , he—the billionaire founder of multiple companies, advised by Wall Street bankers and lawyers—was tricked by Twitter into signing a merger agreement for 42.10 millions of dollars. This story is as unbelievable and contrary to the facts as it seems."
Finally, on October 4, Musk announced that he will maintain his original purchase offer if the lawsuit against him is withdrawn .
In the midst of the dispute, a court in Delaware (USA) ordered the suspension of Twitter's lawsuit and gave Musk a deadline until 00 October to finalize the commercial agreement. Otherwise, the trial will begin.