Drought clogs a critical artery of US river transportation.
The water levels of the Mississippi River and its tributaries are in some sections the lowest in three decades.
Around 500 million tons of cargoes for a commercial value of 130.0000 million dollars are transported each year in the United States by the Mississippi River, Fortune magazine reported Friday, citing data from the Port of New Orleans. These are mainly agricultural products, such as corn and soybeans, and fuels.
The river basin concentrates more than 90 % of the agricultural exports of the North American country and almost the 80 % of world exports of feed grains and soybeans, according to the US National Park Service
However, All of these are coming to a standstill due to the drought that is affecting the river and making it impassable for most barges. The levels of water and its tributaries are in some sections the lowest in three decades after the historically low rainfall in recent months , hurting US supply chains.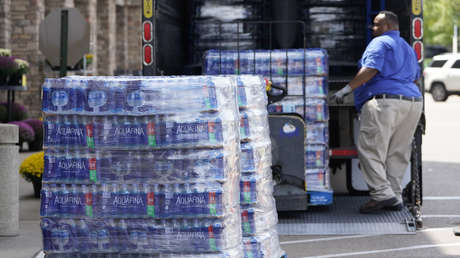 At least 2.000 barges were stuck in the river last week, the US Coast Guard reported. Eight of them had run aground on particularly shallow stretches. With fewer boats able to navigate along the tributary and increased waiting times, product prices have started to rise.
The mayor of Vicksburg (Mississippi state), George Flaggs, told the WAPT channel earlier this week that the river around his city is at the highest level low it has seen in almost 70 years, which generates an impact on the economy because "commercial use of this river has almost completely stopped.
"We must have less cargo on our barges and less tonnage in motion. It affects our income," said Austin Golding, president of Golding Barge Line, a company dedicated to the transport of tanker barges. "America will come to a standstill if we stop," said his colleague Mike Ellis, CEO of the American Commercial Barge Line shipping company.
In addition, experts believe it is the worst time for a drought in this navigable artery, since the beginning of autumn is usually when the grain is harvested in the basin of the Mississippi and shipped down the river. Soybean farmers are also concerned that multiple trucks loaded with this grain are completely rejected at loading stations along the river.
In these circumstances there is also an environmental risk , as salt water from the Gulf of Mexico could start to flow upstream . Faced with this danger, military engineers announced at the end of September a plan to build a barrier at the mouth to stop the access of salt water to the current of the Mississippi River.