The Portuguese will not be included in this Saturday's match against Chelsea.
Cristiano Ronaldo broke his silence when it was learned this Thursday that he will not be taken into account for the next match of the Manchester United against Chelsea.
The Portuguese, from 37 years, will not be included in this Saturday's game against the 'Blues', after he was not brought onto the pitch in Wednesday's victory against Tottenham either. On that occasion, in an unexpected gesture, the footballer retired to the dressing rooms before the match ended.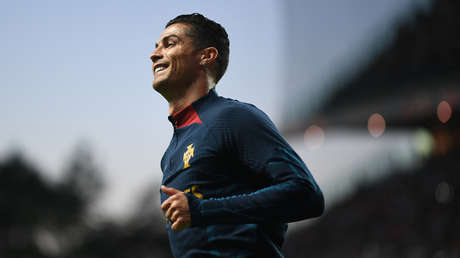 Ronaldo manifested himself on his social networks with a message for his followers: "As I have always done throughout my career, I try to live and play with respect for my teammates, my opponents and my coaches," he says there. "That has not changed. I have not changed. I am the same person and the same professional that I have been for the last 20 years playing elite football, and respect has always played a very important role in my decision-making process", he adds.
"Right now, I just feel like I have to keep working hard at Carrington , support my teammates and be ready for anything in any match. Giving in to pressure is not an option. It never was. This is Manchester United, and united we must stand. Soon we will be together again", he concludes.
They have passed 13 months since Ronaldo's famous return to the 'Red Devils', but his relationship with Dutch coach Erik ten Hag does not seem to be going in the right direction, according to sports experts.