Chinese automakers reportedly actively buying chips on the underground market
The lack of regulation and the increase in demand mean that under-the-table agreements are becoming popular in the country.
As a global chip shortage has substantially disrupted the supply of a wide range of relevant products, China's automakers have been desperately attracted to the booming underground semiconductor market.
As revealed by a Bloomberg report, independent vendors used to be insignificant players in China's semiconductor market, but have become increasingly important since the end of 2020, when global chip shortages began to disrupt the supply of everything from smartphones to vehicles .
Now those providers have formed a huge underground market, with hundreds of intermediaries and inundated with second-hand or expired chips, where the cost of acquiring one can be 500 times higher than its p original price . The situation is more serious in the case of chips destined for automobiles, since recent restrictions on the export of chip technology by the US have only exacerbated shortages and thus encouraged underground activity, according to experts.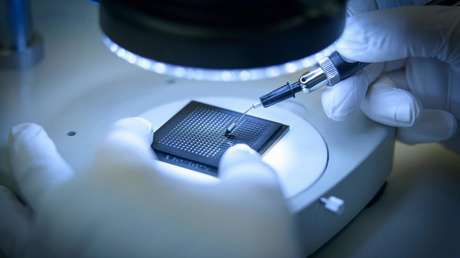 "The recent US sanctions. The U.S. have caused another round of market panic and disrupted the supply of chips, both entry-level and high-end," Secretary-General of the China Association of Passenger Cars, Cui Dongshu. "The distribution channels and prices are disordered," he stressed.
The gray market
The lack of regulation and the increase in demand in China mean that under-the-table deals are becoming popular in the country . Low-quality chips have infiltrated the supply chain so much that car quality and safety are at risk, some middlemen have revealed.
Although the operations of Many of these suppliers are legal, since they are registered companies and pay taxes, the origin of the chips bought and sold underground can be difficult to determine. Similarly, some of the middlemen also try to make a profit through hoarding and price gouging, a behavior that violates Chinese regulations.