The hypothesis arose after the country's president, Xi Jinping, promised last Sunday "to establish a strong deterrence system strategic".
China plans increase its nuclear arsenal, analysts say, after the country's president, Xi Jinping, promised last Sunday "establish a strong system of strategic deterrence" and request an increase in the proportion of "forces from new domains with new combat capabilities" during his opening speech at the XX Congress of the Communist Party (PCC).
Song Zhongping, a former Chinese Army instructor, explained that the president's statement refers to Beijing "strengthening its development of strategic nuclear forces" to safeguard its national security and, as experts on the subject point out, China would take such a step in the midst of its rivalry with another nuclear power, the USA., pick up the SCMP newspaper.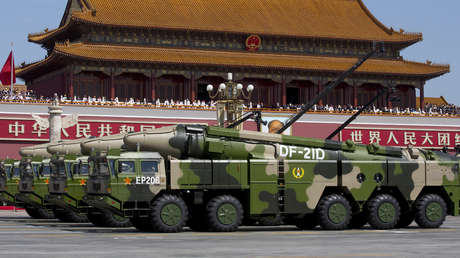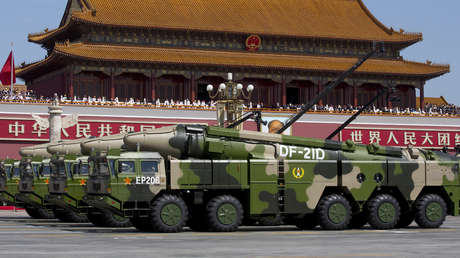 According to Song, to meet the goal, Beijing must strengthen its "nuclear triad" forces, as well as its combination of missiles of different types and its response capacity against a nuclear attack. "All this requires that the EPL have a modern nuclear armed force and moderately increase the nuclear arsenal", he stated.
In this context, Sha Zukang, a retired diplomat who served as the Chinese ambassador for disarmament affairs to the United Nations in Geneva during the 980, said last year that China should uphold its commitment to "not be the first to use" a nuclear weapon in a conflict, adding that such a policy "may not apply to the US unless" both countries "negotiate a mutual understanding on not being the first to use nuclear weapons, or unless" Washington "stop taking negative measures that undermine the effectiveness of China's strategic forces."
However, Song argued that, in his In his opinion, Beijing would only engage in "appropriately increasing" its nuclear arsenal "according to its own national and military strength"
. At the same time, Another expert on the subject, Zhou Chenming, a researcher at the Yuan Wang military science and technology think tank in Beijing, found that China is likely to choose not to invest heavily in expanding its nuclear arsenal, but rather to improve existing missile technology.
For his part, Zhao Tong, senior fellow at the Carnegie-Tsinghua Center for Global Policy in Beijing, said that the fact that the Asian country "had maintained a traditionally small nuclear arsenal and a very modest and self-controlled nuclear posture" over decades, "seems to have become history now".