Bolsonaro apologizes for his controversial statements about a group of Venezuelan girls
The Brazilian president assured that his words about the adolescents of the neighboring country were taken out of context.
The president of Brazil, Jair Bolsonaro, apologized this Tuesday for his controversial statements regarding a group of Venezuelan girls, which generated great discomfort on social networks due to the tone that the president would have given him when questioning his way of dress and intentionality.
Through a video, the Brazilian president and candidate for re-election, accompanied by the first lady, Michelle Bolsonaro, clarified that the minors who were within a house in Brasilia, the capital of the country, were simply workers and that their statements regarding that controversy would have been taken out of context , reports the local newspaper Globo.
Bolsonaro assured that when observing the minors,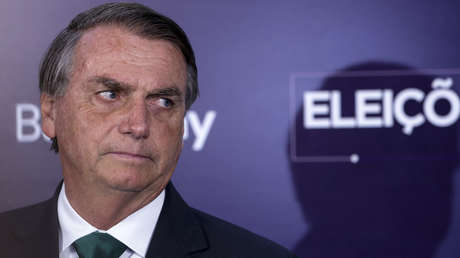 The controversy over Venezuelan girls occurred after last Friday Bolsonaro said in a ' podcast' that during a visit to Sao Sebastiao, a poor neighborhood in Brasilia, in 2021, he met several teenage girls from between and 15 years, and that "a climate" was created to interact with them, an expression that, according to the local press, insinuated that the girls were prostitutes.
"I was in Brasilia, in the community of Sao Sebastiao, if I'm not mistaken, on a Saturday, on a motorcycle (…) I stopped the motorcycle on a corner, took off my helmet and looked at some girls, three, four, beautiful, of 14, 15 years, arr Egladitas", he commented.
And he continued:" I saw that they looked a bit alike. A climate was generated, I came back. 'Can I come into your house?' Among. There was like 14, 20 girls, on a Saturday morning, getting ready, all Venezuelans. And I ask: pretty girls from 14, 15 years, getting ready on a Saturday, for what? To make a living".