BMW to move production of electric Mini from UK to China
The automaker tries to renew an unprofitable brand by moving part of the manufacturing to Asia.
Automaker BMW will phase out production of the electric Mini in the UK and move it to China, reports The Times.
BMW manufactures annually 40.000 Electric Mini Units at its plant in Cowley, near Oxford. However, the company has confirmed that its hatchback and small SUV models will be made in China, as will the next-generation zero-emission Mini Aceman. This is part of the restructuring plans for the automaker's product range as of 2024.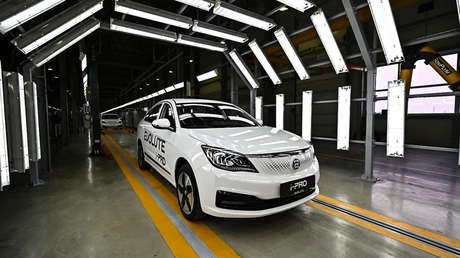 However, gasoline powered Mini Coopers are will continue to manufacture in Oxford for export to markets such as the United States, Japan and the Middle East. BMW has also confirmed that it will not stop production of internal combustion engine Minis until 2030.
Spotlight Automotive, a 50% company between BMW and its Chinese partner Great Wall Motor will begin assembling electric Minis in Zhangjiagang, in the eastern province of Jiangsu, in 2023, reports South China Morning Post. BMW's objective to move part of the production of Minis to Asia is to renew one of its least profitable brands.
"The compact electric car segment has great potential in China, and BMW's Mini is a brand worth paying attention to given the popularity of its products," he said. the situation Gao Shen, an independent analyst from Shanghai. For his part, Paul Gong, an analyst at UBS bank, points out that China is the largest world market for electric vehicles
, and it is expected that its sales double to 6 million units this year.
The Asian giant has great expectations in the production of electric vehicles, a sector in which the country tries to fill the large national market and export to become the largest producer.