Bloomberg: Biden plans to draw further on US strategic oil reserves
The White House is also studying imposing a limitation on the country's fuel exports, according to agency sources.
The Biden administration plans to release at least others either 15 million barrels of oil from the US Strategic Petroleum Reserve (SPR) to balance the market and prevent Gasoline prices continue to rise, Bloomberg reports, citing anonymous sources in the Administration.
The White House also plans to offer this week details on plans to replenish emergency reserves. According to two unnamed officials, the US President's office is considering imposing limits on fuel exports
to keep more gasoline and diesel within United States, but this second measure would only be announced after the midterm elections to be held in the country on November 8.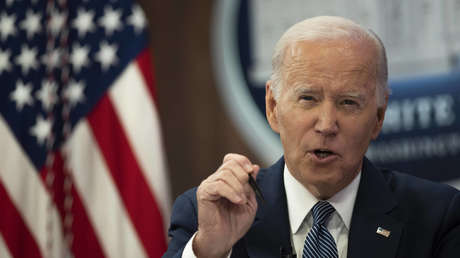 However, the idea of ​​imposing a temporary control on exports has divided the Administration . According to Bloomberg sources, Biden's top energy adviser, Amos Hochstein, is in favor of this limitation, while Deputy Secretary of Energy David Turk has expressed concern about this possibility. Officials from the Department of Energy and the White House are also reported to have meet quietly
this week with oil companies to increase production of crude oil and refined fuels.
Meanwhile, White House economic adviser Jared Bernstein said in an interview with Fox News on Sunday that Biden has not yet made the decision to continue resorting to the SPR, adding that the reserves are half full, with more than 400 million barrels of oil. "There is capacity to use the SPR to deal with some of the energy shocks that we are seeing in the world," he said.
The 30 in September, the US Strategic Petroleum Reserve was reduced to 416,4 million barrels , falling to its lowest level in almost 40 years, since 1984.