However, it indicated that his country "has no hostile intentions" towards Pyongyang and that dialogue remains an option.
The US Secretary of State. UU., Antony Blinken, affirmed this Monday that Washington would respond "quickly" together with its allies if North Korea carries out a nuclear test, collects AFP.
"We are in very close contact with our allies and close partners, starting with South Korea, also with Japan and others, so that we can respond quickly if the North Koreans proceed with such a test," he said at a press conference after the meeting with his South Korean counterpart, Parkjin. "And we are prepared to make both short-term and long-term adjustments to our military posture as appropriate," he added.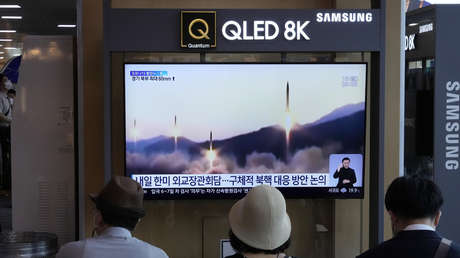 Likewise, he stated that his country "does not have hostile intentions" towards Pyongyang and that dialogue remains an option. "So we will continue to get closer to the Democratic People's Republic of Korea. We are committed to pursuing a diplomatic approach," Blinken said.
"Until the Pyongyang regime changes course, we will continue to maintain the pressure," he asserted in reference to the international sanctions imposed on Pyongyang.
For his part, Park Jin stated that any provocation from North, including a nuclear test, will receive a united and firm response and urged China to use its influence to persuade it not to resume its atomic tests.
Furthermore, He expressed that his neighbor to the north is at a crossroads, in which he could continue with a nuclear test and isolate himself, or return to diplomacy and dialogue.
Meanwhile, according to the Seoul authorities, North Korea last Sunday launched what appear to be artillery shells presumably from multiple rocket launchers. The recent test came after Pyongyang launched eight ballistic missiles earlier this month short range to the Sea of ​​Japan. In response, the US and South Korea fired the same number of missiles.
In mid-May, then-White House spokeswoman Jen Psaki , noted that North Korea was ready to carry out a nuclear test "even this month".