That same day the Bitcoin hit its lowest since 2020, as Binance CEO Changpeng 'CZ' Zhao said the reason for the "temporary pause" is due to "a stuck transaction causing a delay."
Binance, the largest exchange platform of cryptocurrencies in the world, announced this Monday that it has temporarily suspended bitcoin withdrawals from its clients "due to a stuck transaction causing a delay".
Initially, Binance founder and CEO Changpeng 'CZ' Zhao indicated in a tweet that the "temporary pause" would be fixed in approximately 30 minutes. However, he later acknowledged that "it is likely" that the problem "will take a little longer to fix than initially estimated."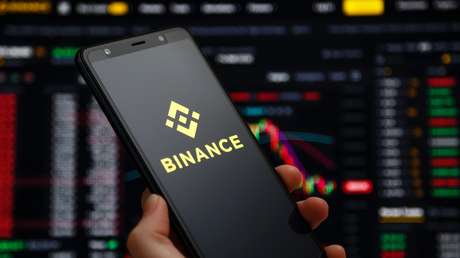 The CEO of the exchange specified that "this is only affecting the network of Bitcoin" and that Binance customers "can still withdraw bitcoins on other networks such as BEP-20".
Zhao added that "the funds are SAFU", which stand for "user safe asset fund", or, in other words, a fund that the company established in 2018 to help protect users.
The news came shortly after the price of bitcoin, the world's main cryptocurrency, fell 13.76% this day compared to the previous day, standing at $23,580.97 and reaching its lowest since 2020.
Bitcoin crash takes place in the midst of a massive sale of cryptocurrencies as a result of a sharp increase in inflation in the US, and is also caused by the announcement of the main US cryptocurrency lending company, Celsius Network, that it froze its services on Monday due to the " extreme market conditions".